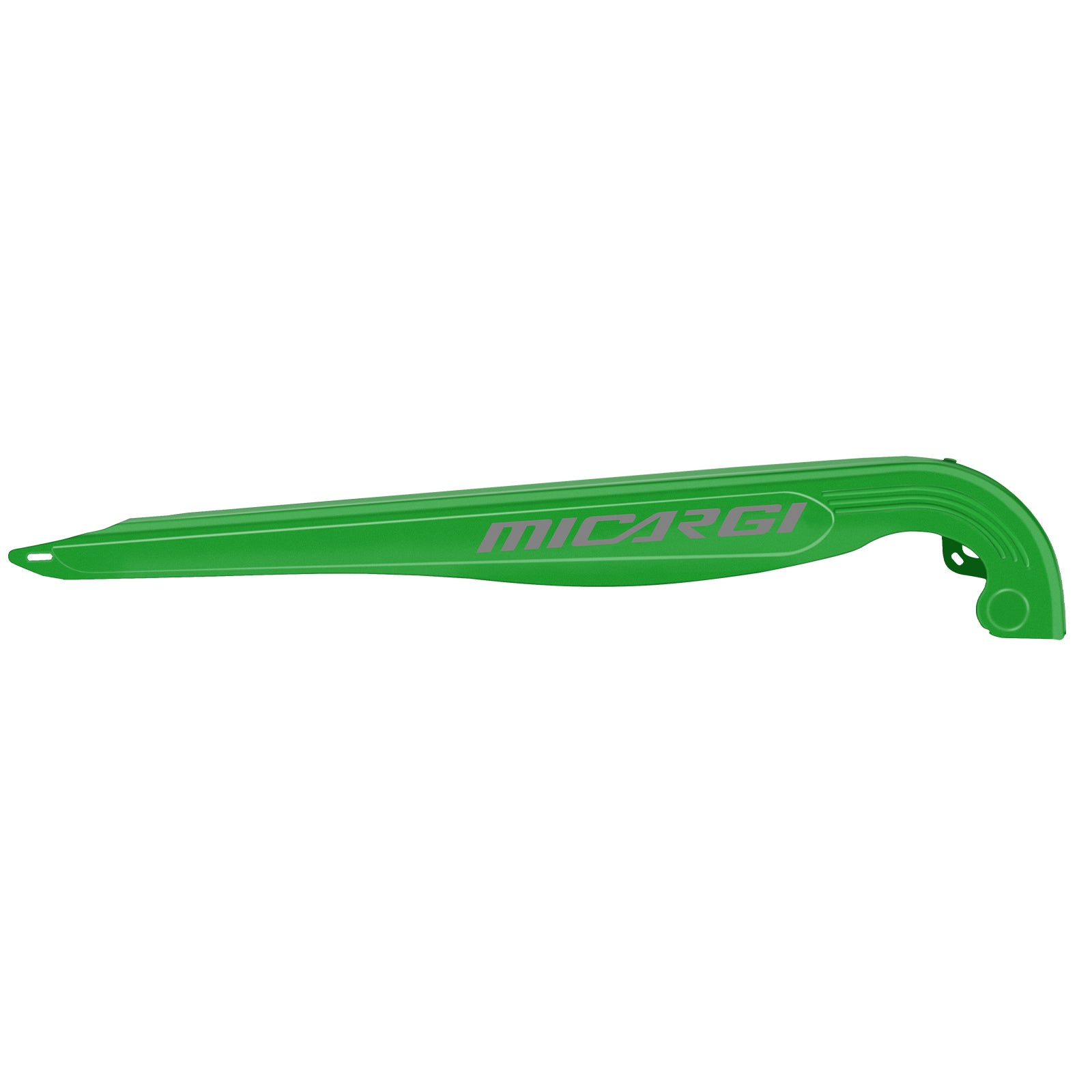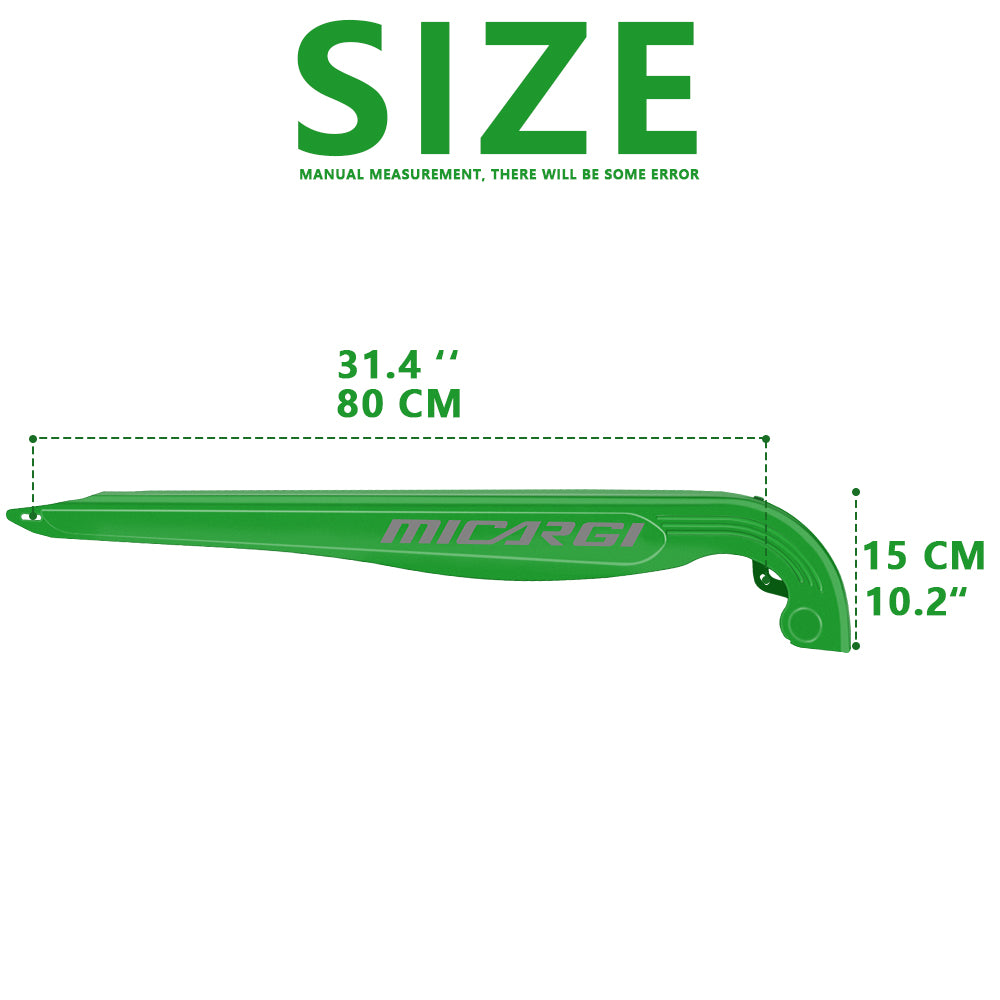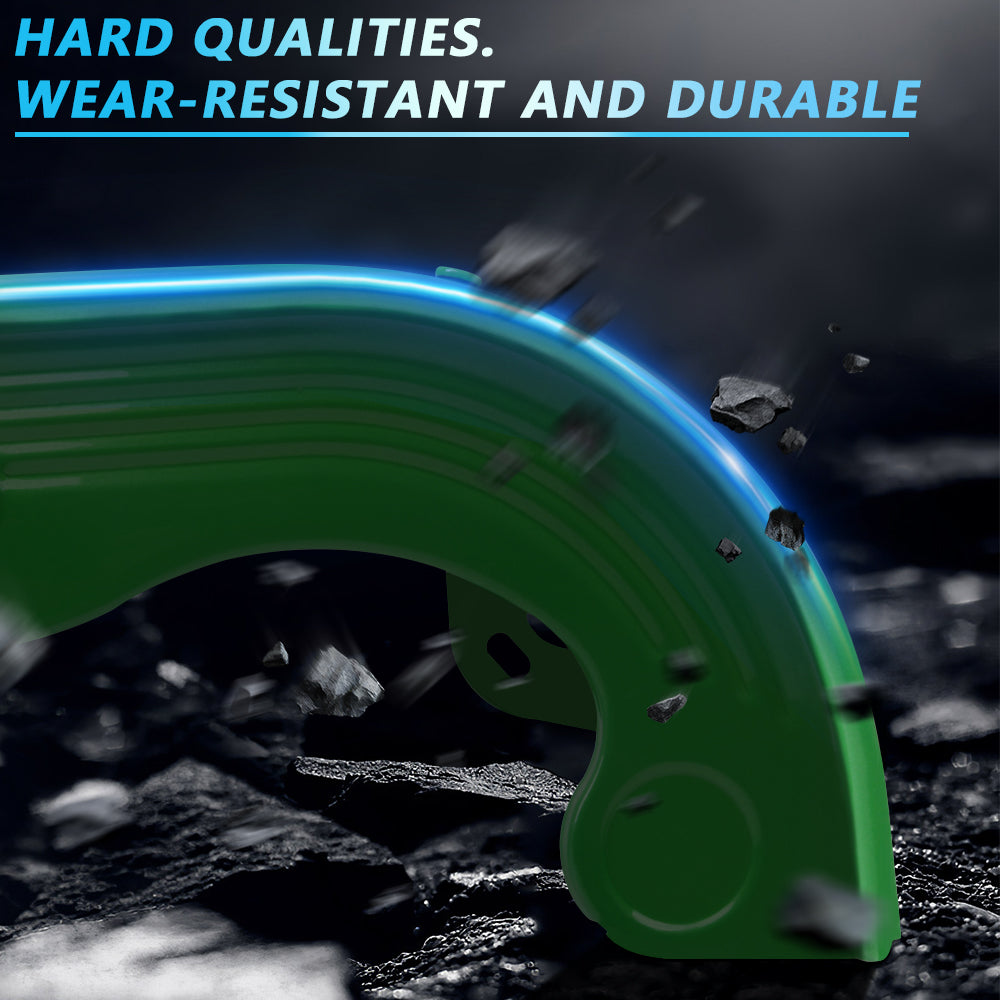 Micargi Chain Guard For Chopper Beach Cruiser Bike
Sale price
$45.99 USD
Regular price
$45.99 USD
- We offer FREE SHIPPING to the contiguous states in the United States.
- Processing Time: For "In Stock" products, it typically takes 1-2 business days for our warehouse to prepare for the shipping after the order is placed. The tracking information can take extra time to be updated after the tracking number is created.
- Delivery Time: The final delivery time can vary depends on your local carrier.
*If you have further questions, please feel free to contact us at info@micargibike.com
3-5 Days Delivery,Ship from U.S.
Bike *1
Reflector*2
Pedals *2
Saddle *1
Saddle Stem*1
User Manual *1
(Note:e-bike will include Battery Charger *1 &Battery *1)
Q1: How long does it take to receive the placed order?

A: In general, orders typically process within 1-2 business day and delivery time is typically 3-5 days. If your order is in stock and you don't receive tracking number after 3 business days, please contact our after-sales service team for tracking information.

Customer service email: info@micargibike.com
Q2: Why did my payment fail?

A: It may be that the network is unstable, please try to change the browser or try again after a while, or log in with another email address and try to place the order.

Q3: Can I use installment payment?

A: It is available with shop pay and 4 interest-free installments

Q4: I have not received the order confirmation and tracking number information, how can I get it?

A: Please don't worry. You just need to contact our customer service staff to provide you with the order number and tracking number.

Customer service email: info@micargibike.com

Q5: What method can I use to pay?

A: We mainly accept payment via PayPal and credit card.

You can make the payment shop pay google pay meta pay, PayPal, Discover Club, Visa, Master card, or Maestro...


Q6: Can I modify the bike by myself, such as brakes, chains, gears, and generators?

A: If you are not familiar with the performance of the bicycle, we recommend not to modify it at will. If you must modify it, please contact our customer service staff to verify whether it can be modified.

customer service email: info@micargibike.com


Q7: I need to buy parts, how can I buy them?

A: We recommend that you view with our website accessories the purchase. If your does not found it, you can contact
info@micargibike.com

This chain guard is suitable for all Micargi Chopper Stretch Cruiser bikes
PERFECT FIT: This chain guard has been carefully designed to fit all Stretch Cruiser bikes, especially Micargi bikes, ensuring perfect fit and compatibility.

Sturdy and Durable: High-quality materials are used during production to ensure that the chain guard is strong and durable and can withstand various riding conditions and environments.

Chain Protection: Its main task is to protect your bike chain from debris, mud, and water, thus extending the life of the chain and providing a smooth ride.

Safety: Using a chain guard can not only protect your bicycle chain, but also reduce the risk of your clothes or legs being scratched by the chain, improving riding safety.