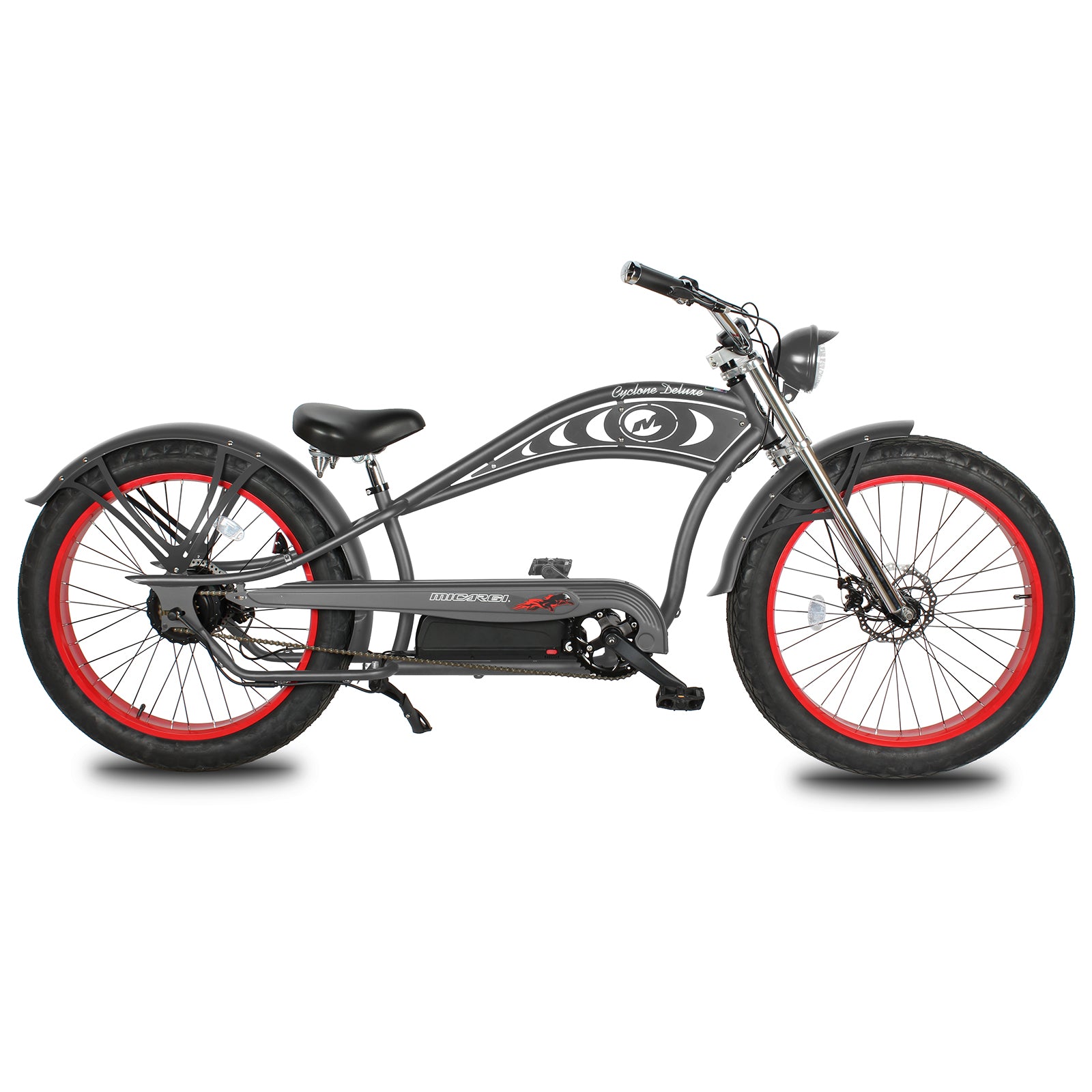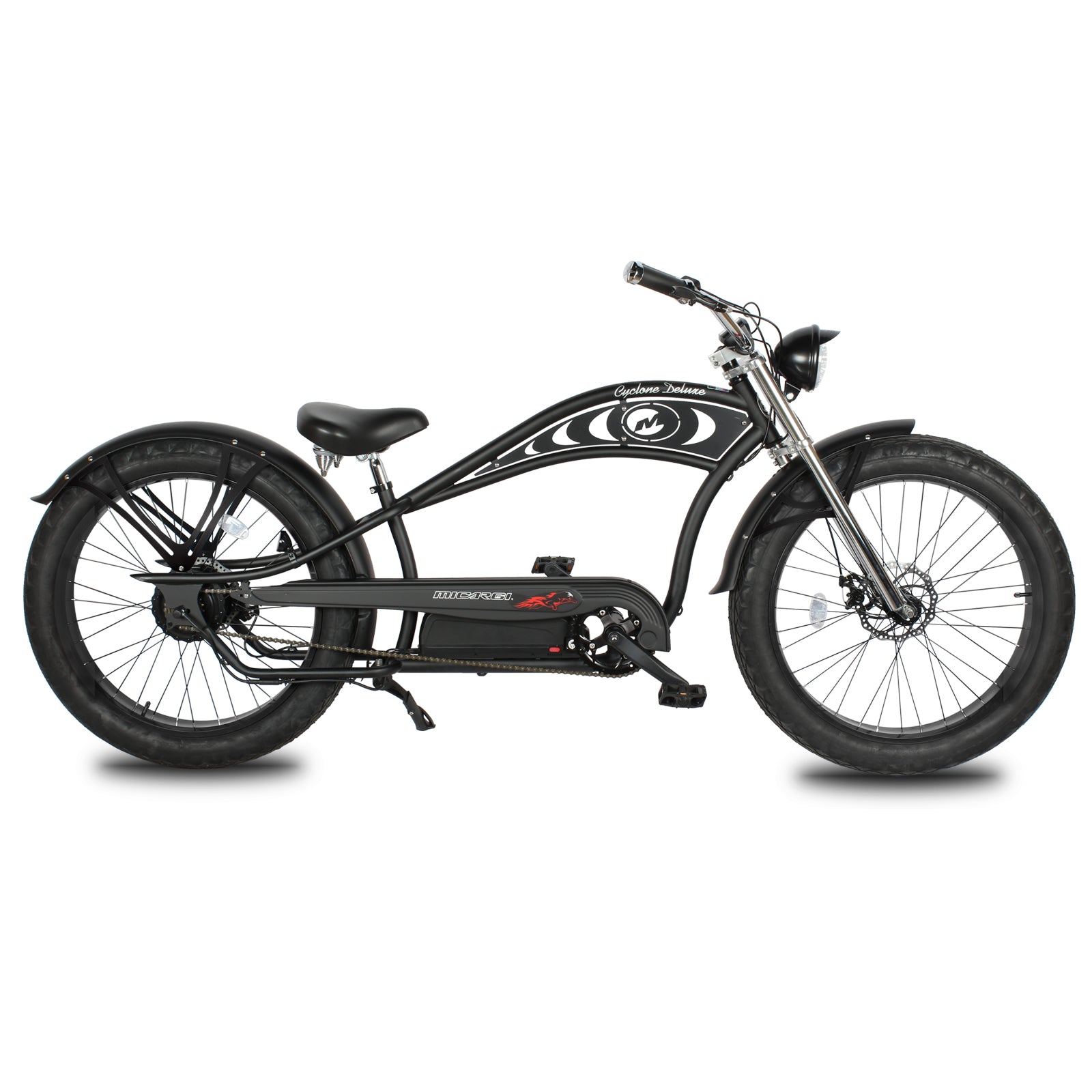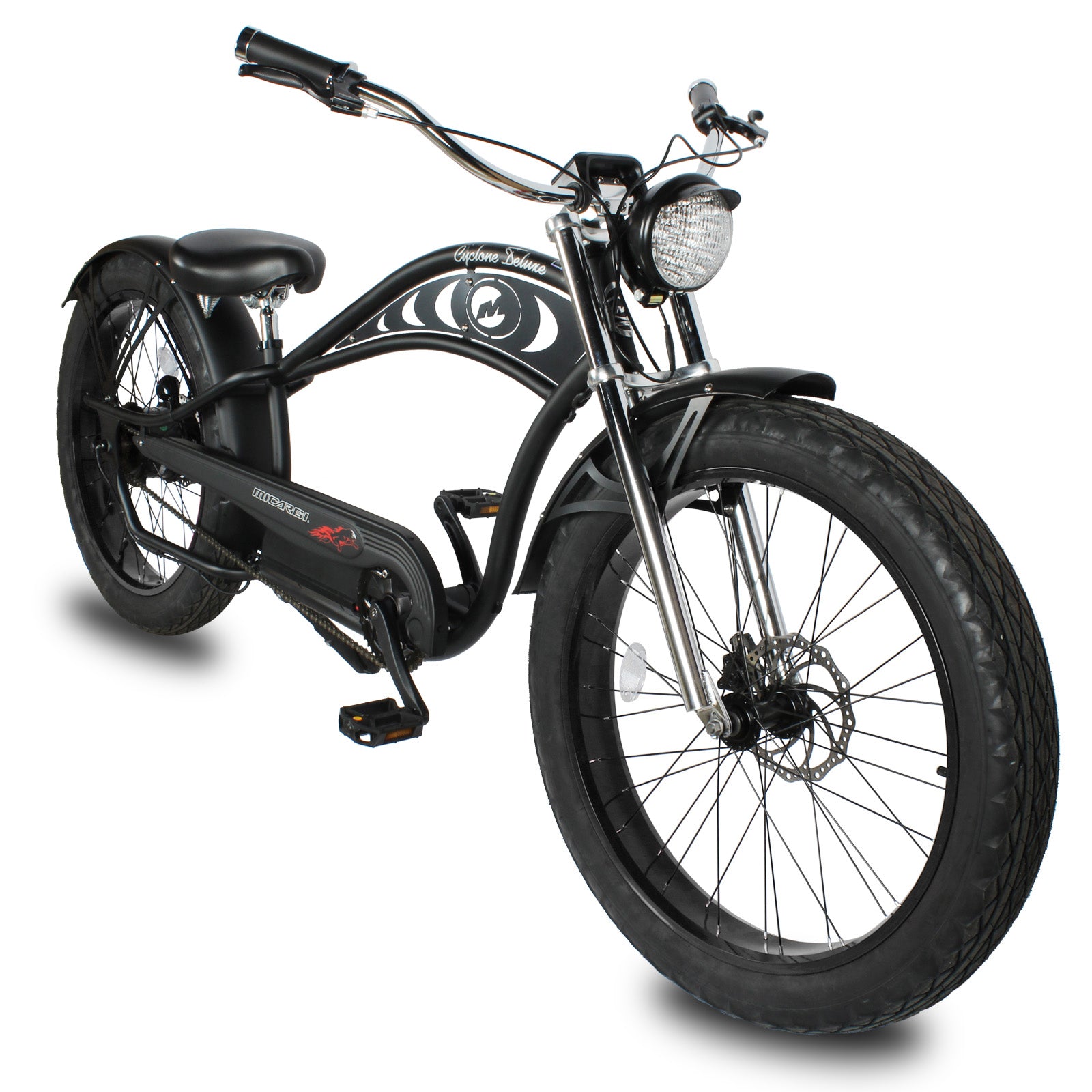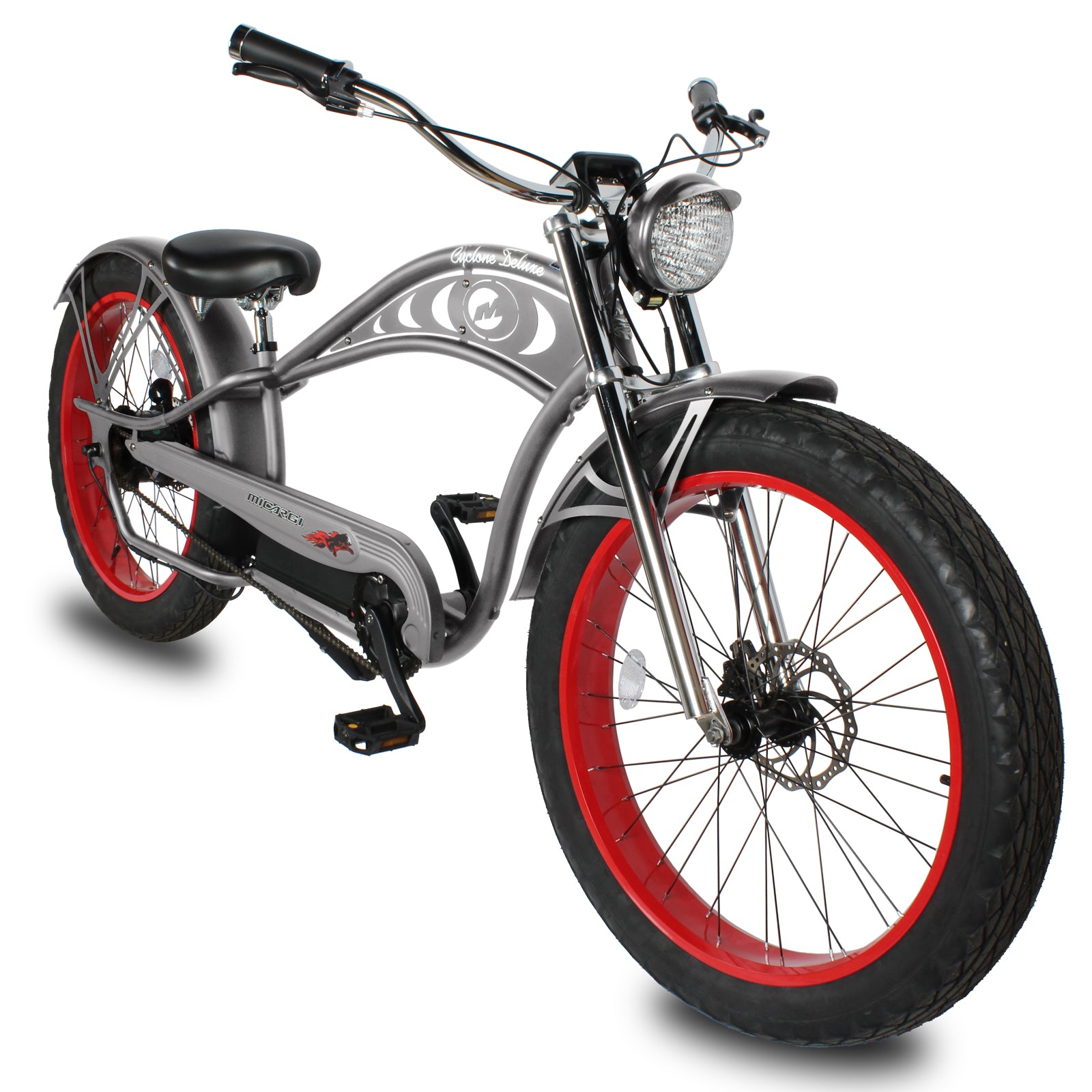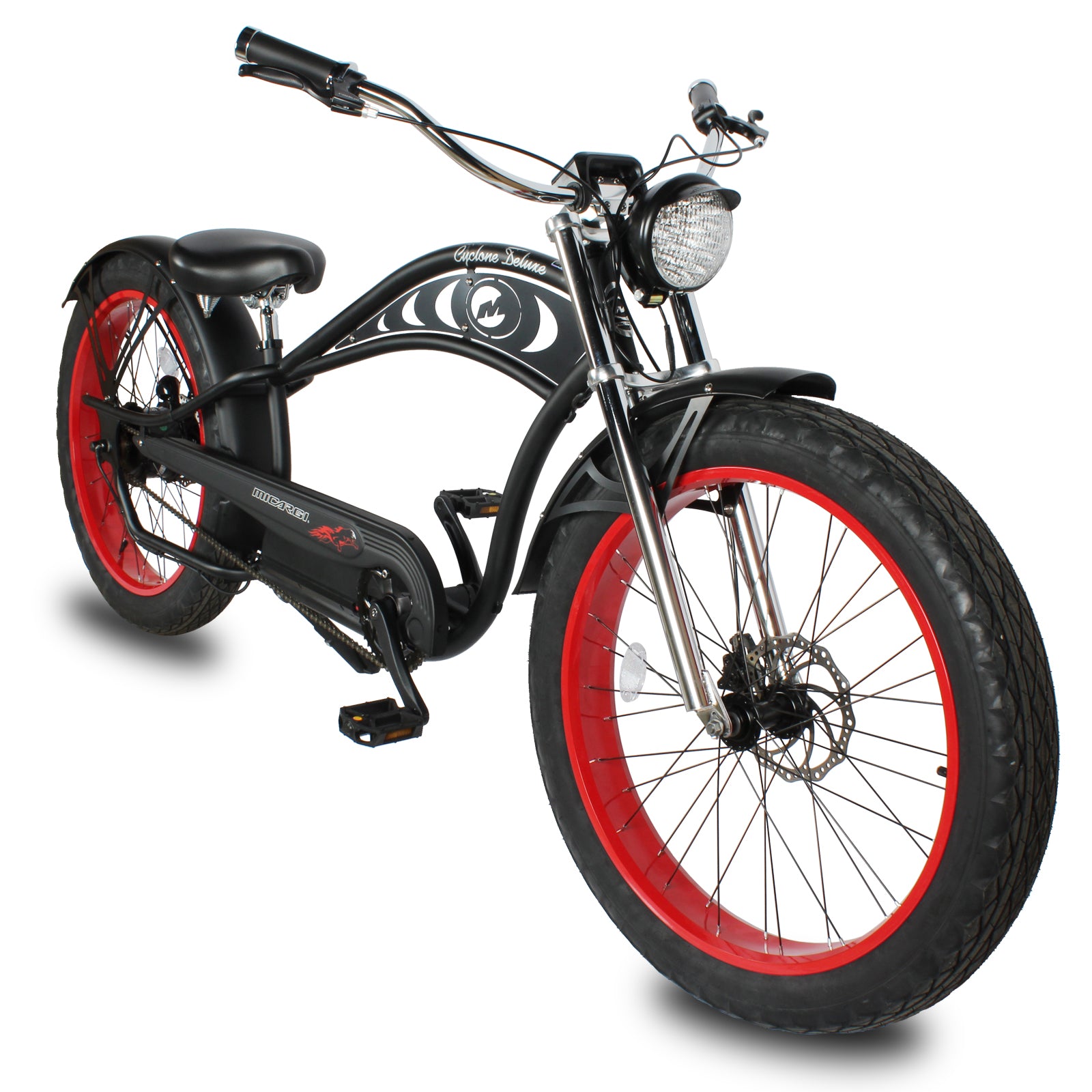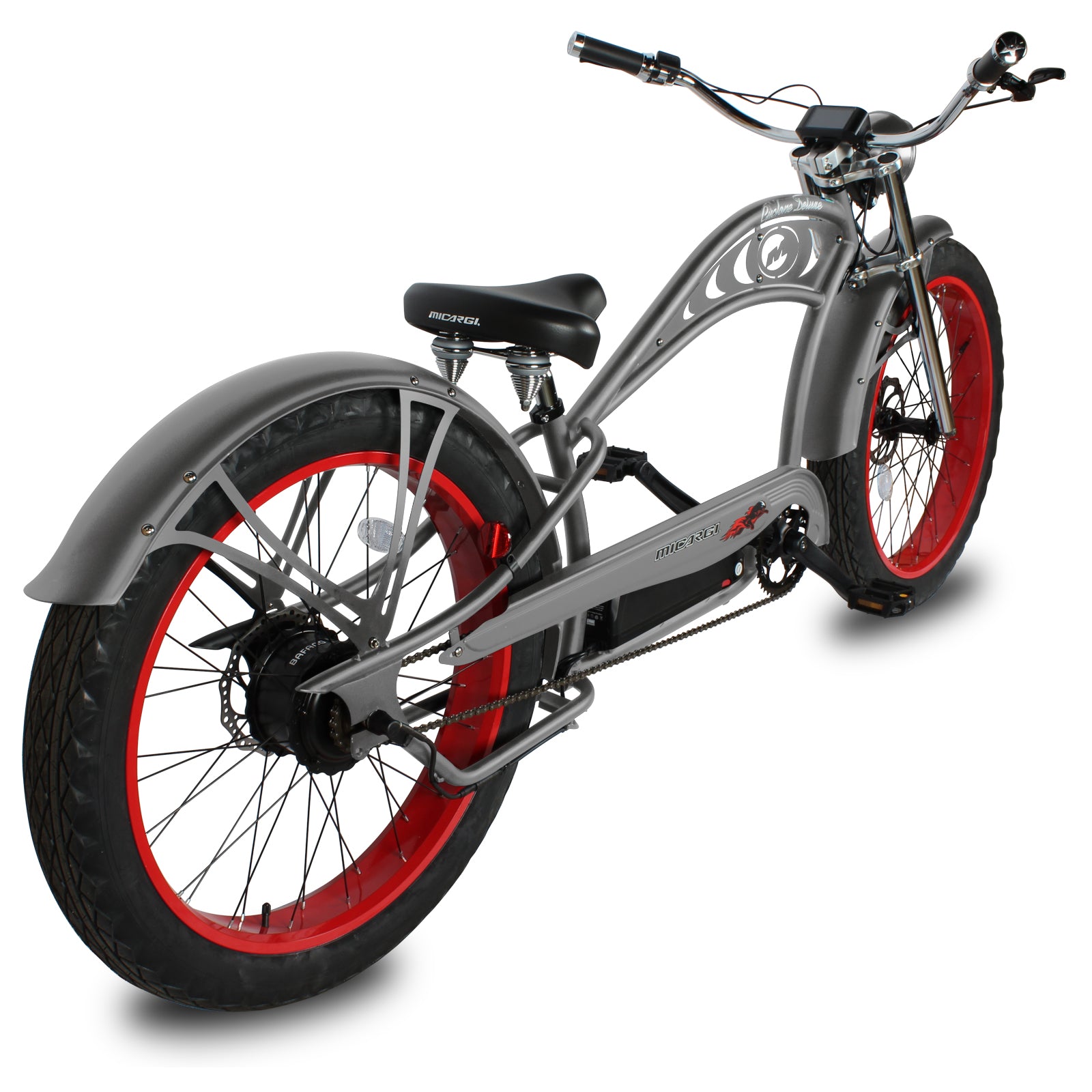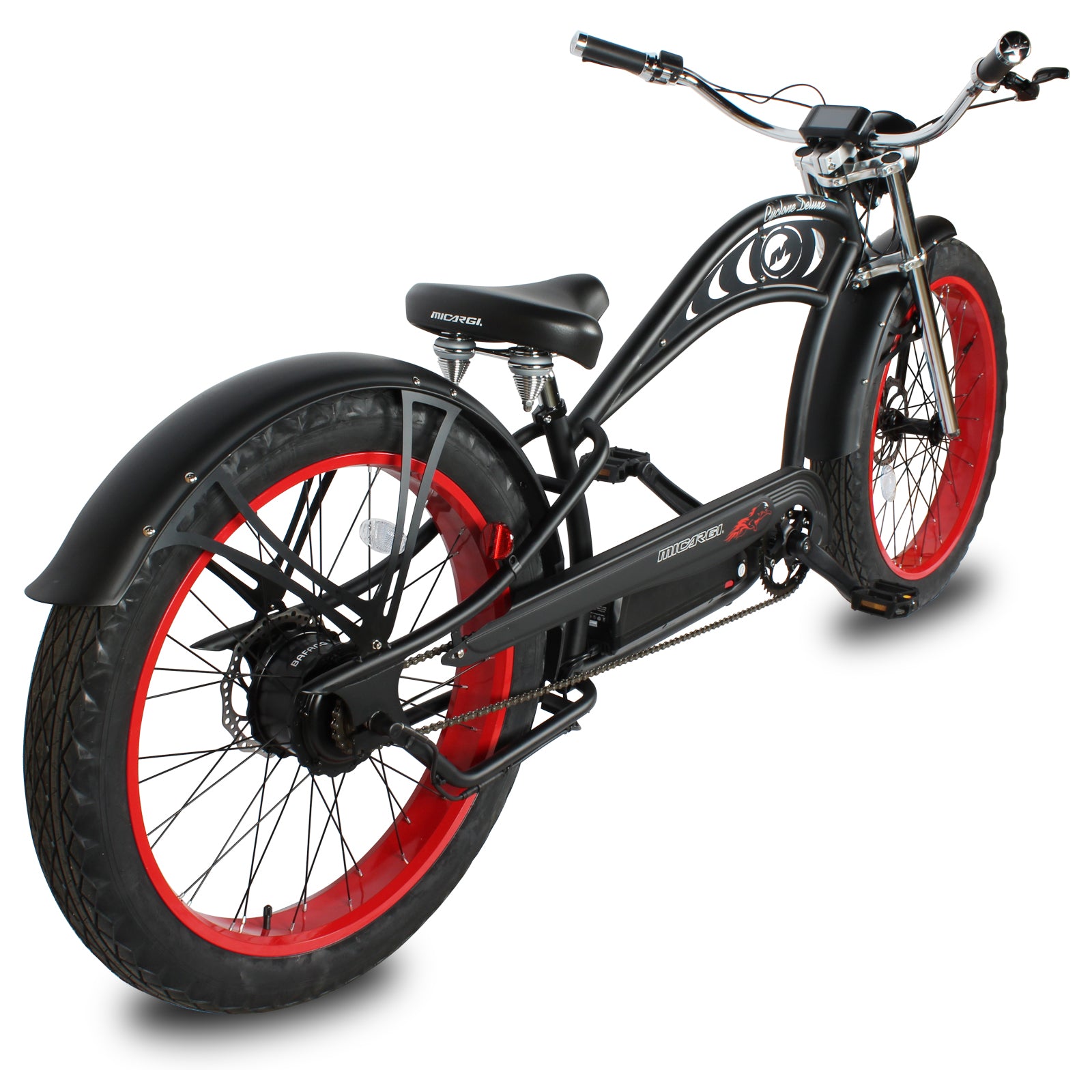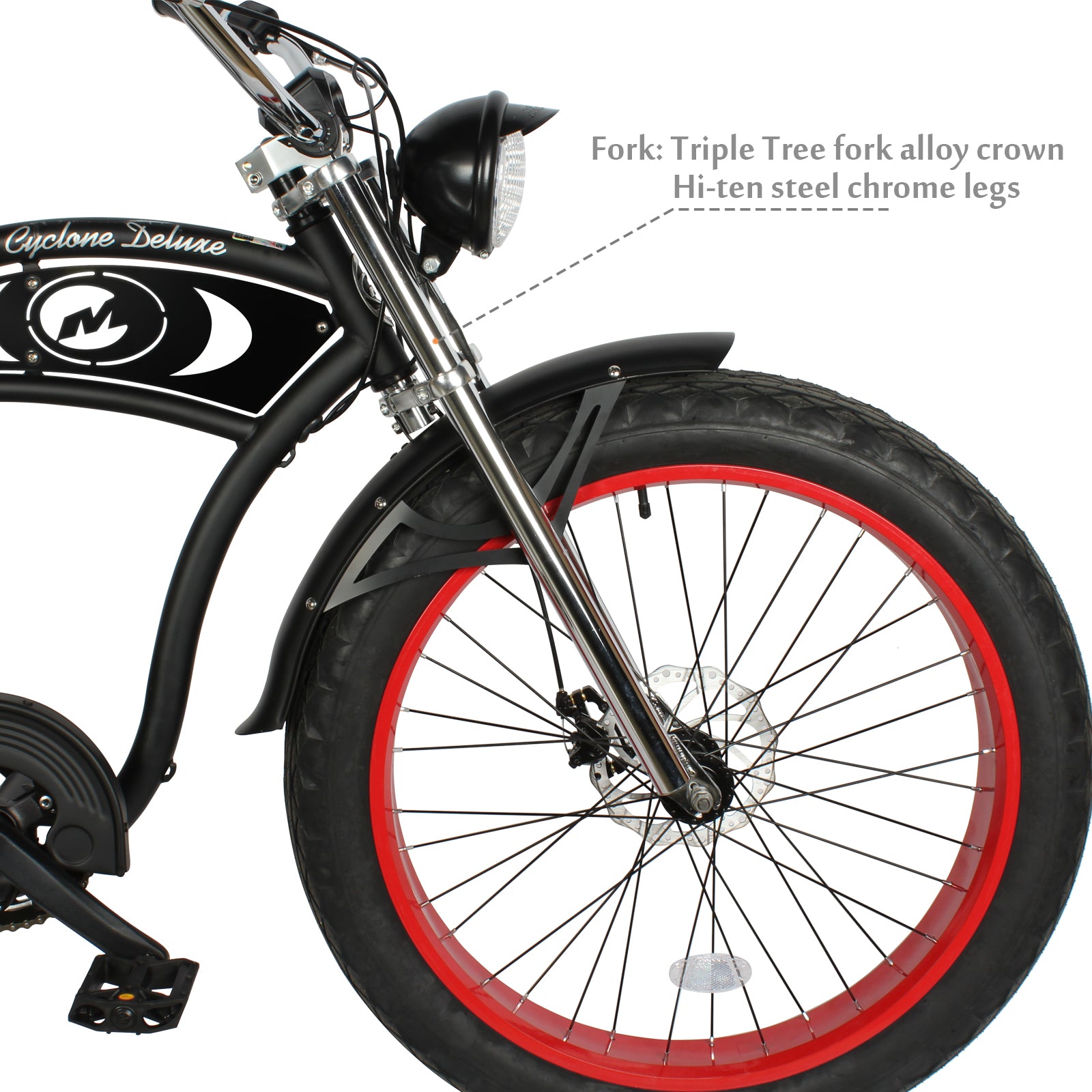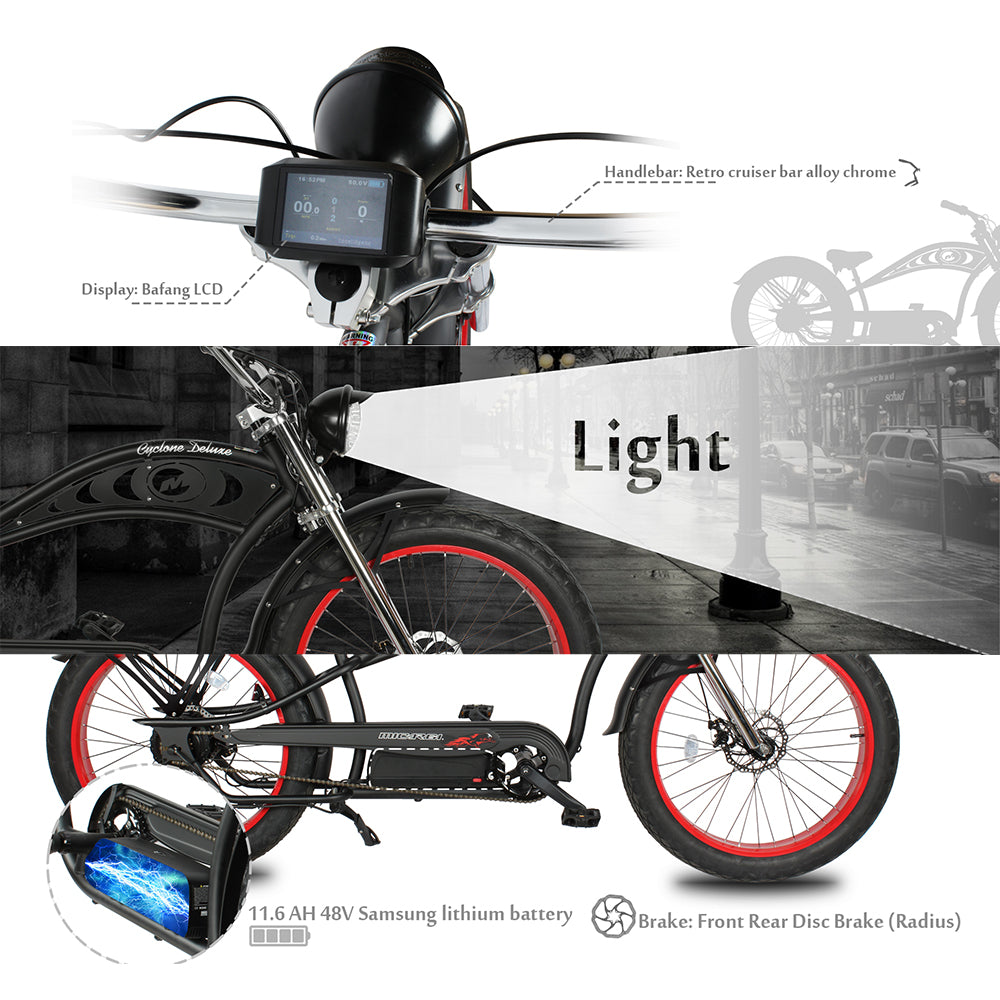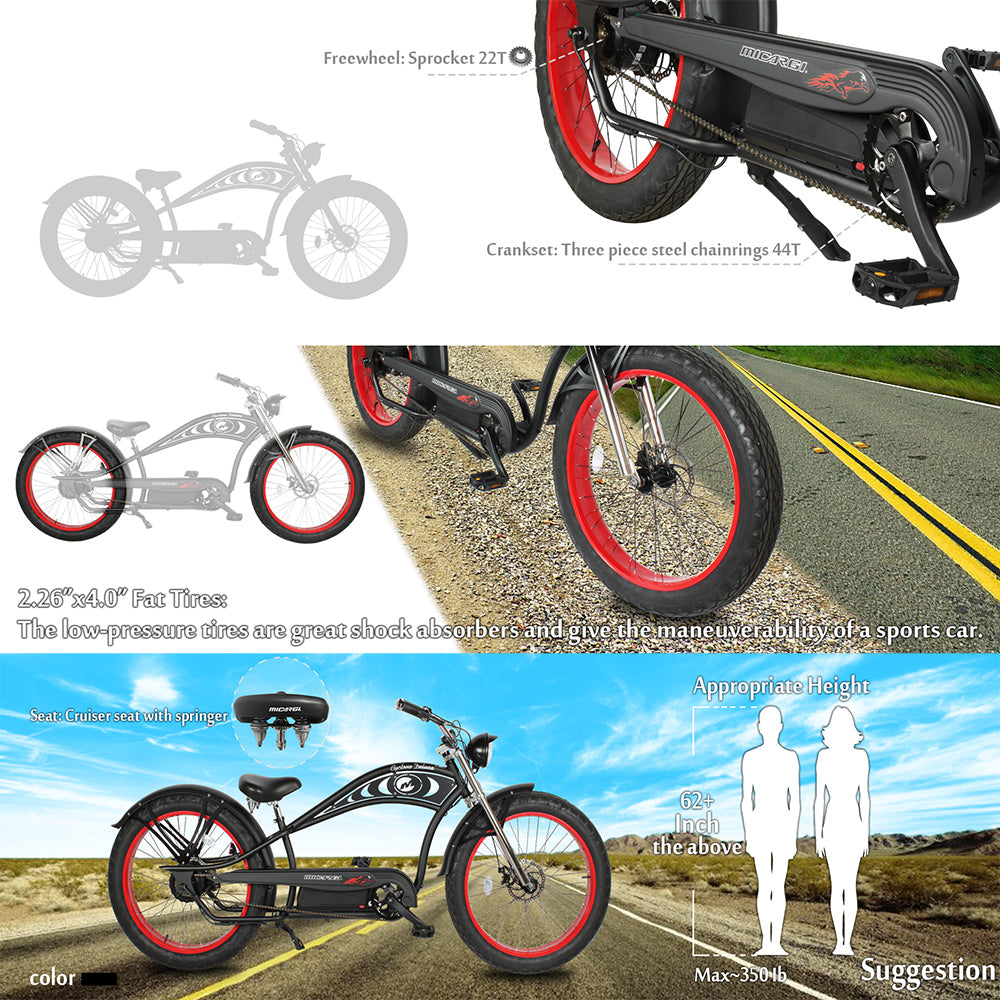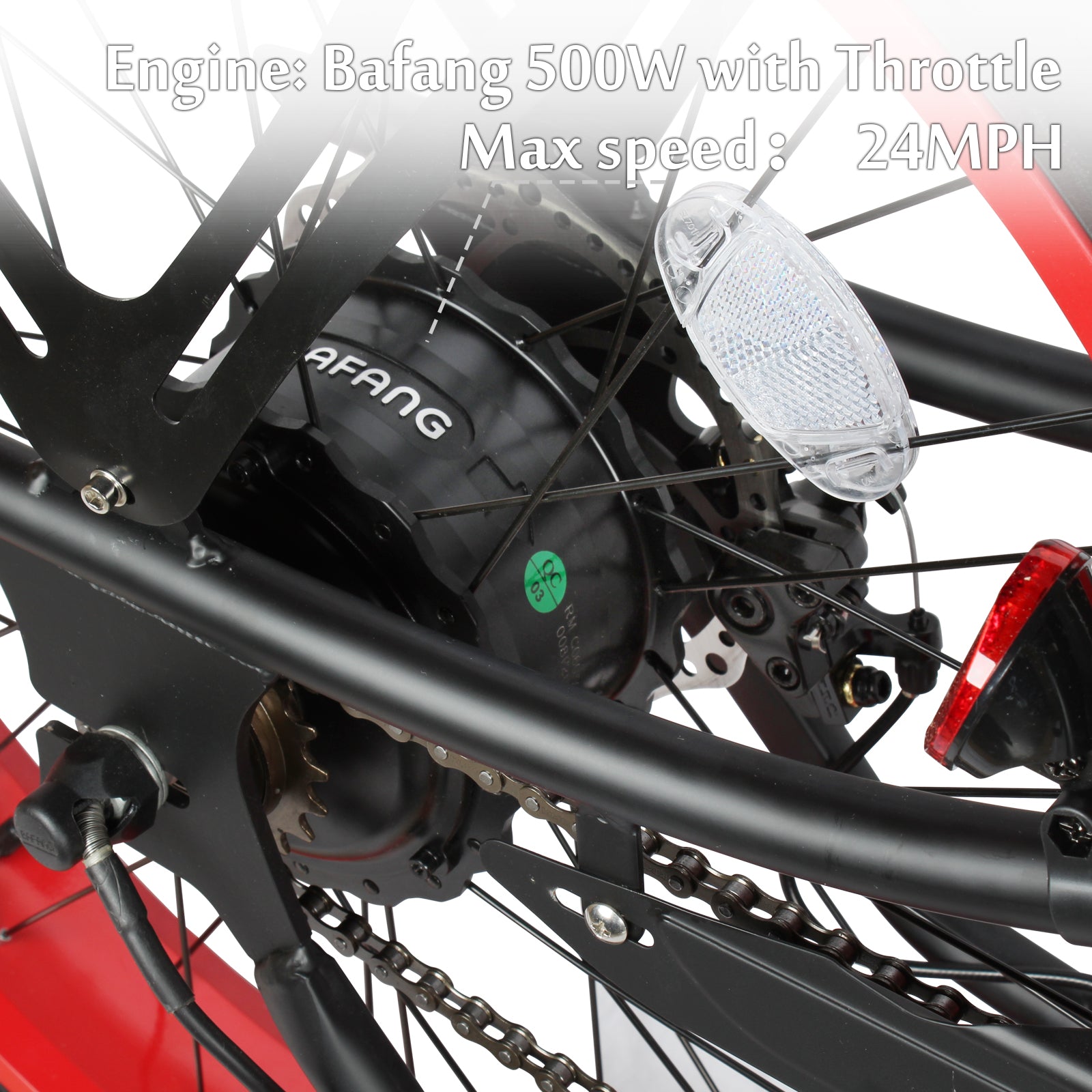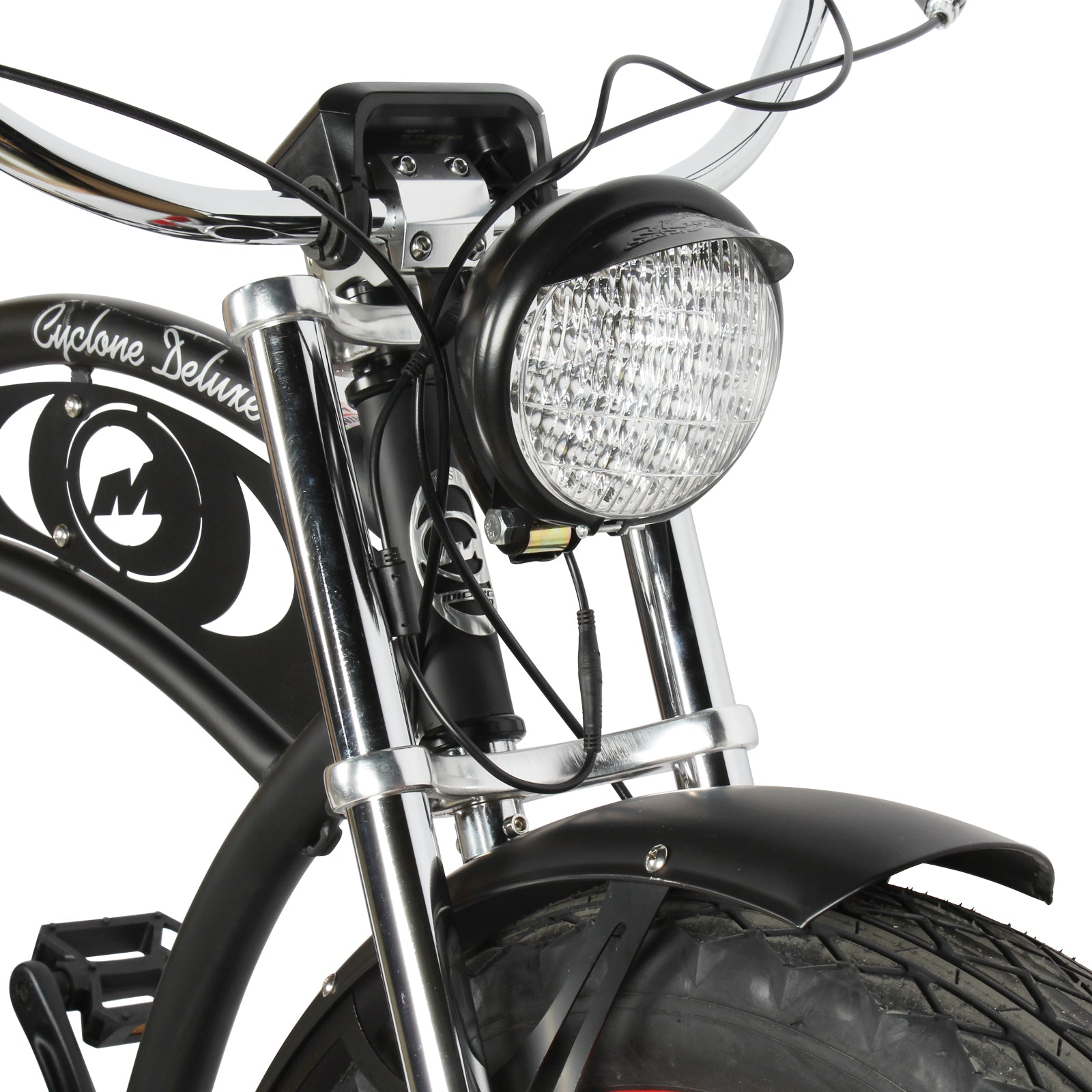 Micargi Cyclone 26" 48V Electric Fat Tire Beach Cruiser
Regular price
$2,199.00 USD
Sale price
$2,199.00 USD
Regular price
$2,399.00 USD
- We offer FREE SHIPPING to the contiguous states in the United States.
- Processing Time: For "In Stock" products, it typically takes 1-2 business days for our warehouse to prepare for the shipping after the order is placed. The tracking information can take extra time to be updated after the tracking number is created.
- Delivery Time: The final delivery time can vary depends on your local carrier.
*If you have further questions, please feel free to contact us at info@micargibike.com
3-5 Days Delivery,Ship from U.S.
Bike *1
Reflector*2
Pedals *2
Saddle *1
Saddle Stem*1
User Manual *1
(Note:e-bike will include Battery Charger *1 &Battery *1)
Q1: How long does it take to receive the placed order?

A: In general, orders typically process within 1-2 business day and delivery time is typically 3-5 days. If your order is in stock and you don't receive tracking number after 3 business days, please contact our after-sales service team for tracking information.

Customer service email: info@micargibike.com
Q2: Why did my payment fail?

A: It may be that the network is unstable, please try to change the browser or try again after a while, or log in with another email address and try to place the order.

Q3: Can I use installment payment?

A: It is available with shop pay and 4 interest-free installments

Q4: I have not received the order confirmation and tracking number information, how can I get it?

A: Please don't worry. You just need to contact our customer service staff to provide you with the order number and tracking number.

Customer service email: info@micargibike.com

Q5: What method can I use to pay?

A: We mainly accept payment via PayPal and credit card.

You can make the payment shop pay google pay meta pay, PayPal, Discover Club, Visa, Master card, or Maestro...


Q6: Can I modify the bike by myself, such as brakes, chains, gears, and generators?

A: If you are not familiar with the performance of the bicycle, we recommend not to modify it at will. If you must modify it, please contact our customer service staff to verify whether it can be modified.

customer service email: info@micargibike.com


Q7: I need to buy parts, how can I buy them?

A: We recommend that you view with our website accessories the purchase. If your does not found it, you can contact
info@micargibike.com

The highly fashionable low-ride frame is bound to turn heads no matter where you go. Powered by a 500-watt motor, the Micargi cyclone is equipped with lightweight lithium-ion Panasonic batteries that are of premium-quality, safe and durable. The advanced bike component includes an LCD installed at the front, which acts as the battery indicator, speedometer and keeps you updated about the level of pedal assist.
Pedal Assist Modes:

 You can switch between the modes of pedal-assist according to the terrain type.

Puncture Resistant Tires:

 

Taking on any road becomes easy with the wide surface fat tires that mute down the jerks' impact.

Powerful Disc Braking:

 

The disc brakes feature levers with motor inhibitors that can immediately bring the bike to a stationary position in a matter of minutes.

Lowrider Cruiser:

 

The bike frame has a cruiser design and has a low-rise frame, making it easy to mount and dismount immediately.
The retro cruiser frame has a design that flaunts the 70's era. With the components like a powerful motor, oversized tires, and high handlebars, you can reach your neighborhood in style. Whether a teenager or an oldie, the bike is a hit among all ages.
The bike has a stylish design built for off-roading activities. Premium quality Panasonic batteries take it through to the farthest distances without charging multiple times. The low-stance frames make mounting and dismounting easier.
With the ape-hanger handlebars and the low seat, you can ride off easily in an upright position. The bike uses 26-inch oversized tires that are puncture resistant and provide a great grip sufficient to absorb the shocks during rides.
The electric bike is equipped with a 500-watt brushless DC motor fitted on the wheel hub's rear. Due to its location, it provides plenty of torque to push the wheel through the direct drive. With the new generation lithium battery packs, the battery is safe compared to the other battery variants available in the market.
The 5-levels pedal-assist power mode gives you a choice to adjust the bike performance according to the riding terrain. The bike has been fitted with an LCD that shows a speedometer, battery percentage, and pedal assistance level. You can change the performance of the bike according to the riding conditions.
The bike's puncture-resistant tires do not let the rider feel any bumps as the impact is dispersed with the springer underneath.
Specifications:
SKU/Model No.:

 EB-CYCLONE

Single Speed disk Brake
Colors:

 Matte black, Matte Grey

Frame:

 Micargi oversized hi-ten steel

Fork:

 Triple Tree fork alloy crown Hi-ten steel chrome legs

Handlebar:

 Retro cruiser bar alloy chrome

Stem:

 

Alloy silver piston

Seatpost:

 

Steel Chrome

Brake:

 

Disc brake (Radius)

Seat:

 

Cruiser seat with springer

Chain:

 Heavy-duty brown

Crankset:

 Three piece steel chainrings 44T

Rims:

 Alloy color 26"X36H

Freewheel:

 

Sprocket 22T

Display:

 

Bafang LCD

Engine:

 

Bafang 500W

Battery:

 Panasonic 48V 11.6AH

Pedal Assist with 5 levels of speed
Perfect Beach Cruiser with Electric Power
I absolutely love my Cyclone! The combination of the fat tires and electric power makes riding on the beach or any terrain a breeze. The 48V battery provides ample range, and the bike's sturdy build ensures a smooth and comfortable ride. Highly recommended for beachgoers and casual riders alike!
Stylish and Comfortable Riding Experience
The Micargi Cyclone is not only an eye-catcher with its sleek design, but it also delivers an incredibly comfortable riding experience. The electric assistance makes uphill rides effortless, while the fat tires provide excellent stability and grip on sandy or uneven surfaces. A true joy to ride!
Impressive Battery Life and Power
As an avid cyclist, the Micargi Cyclone exceeded my expectations. The 48V battery lasts surprisingly long, and the electric motor provides a powerful boost when needed. I can now explore longer routes without worrying about running out of power. It's a great investment for those seeking an eco-friendly and fun mode of transportation
Smooth and Quiet Ride
I've owned several electric bikes, but the Micargi Cyclone stands out for its smooth and quiet ride. The motor operates almost silently, allowing me to enjoy the peacefulness of nature without any disturbance. The fat tires also add to the overall smoothness, providing an unparalleled riding experience
Love ride
The build quality of the Micargi Cyclone is outstanding. The frame feels sturdy and durable, giving me the confidence that this bike will last for years to come. Whether I'm cruising on the beach or commuting through the city, I know I can rely on this bike to handle it all.