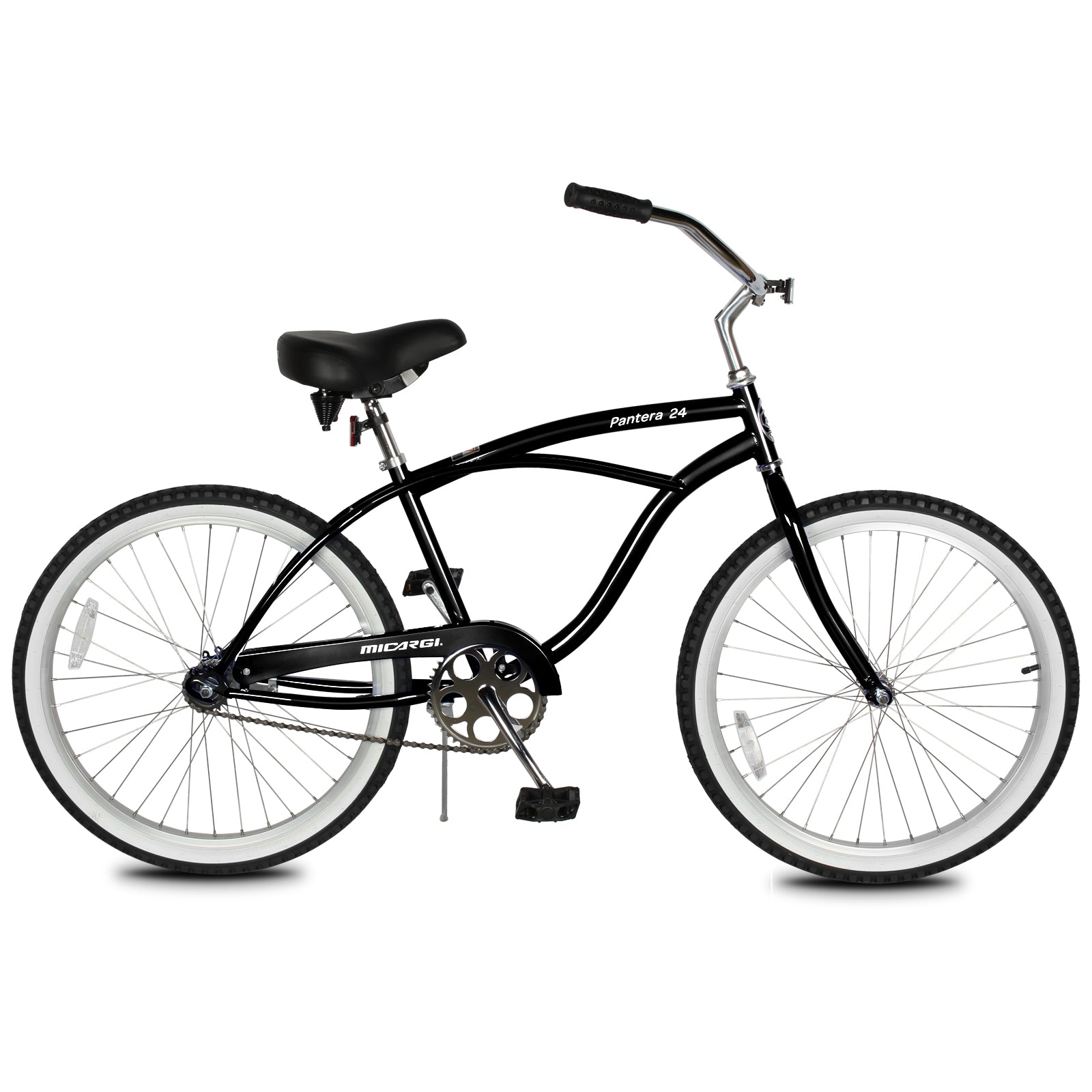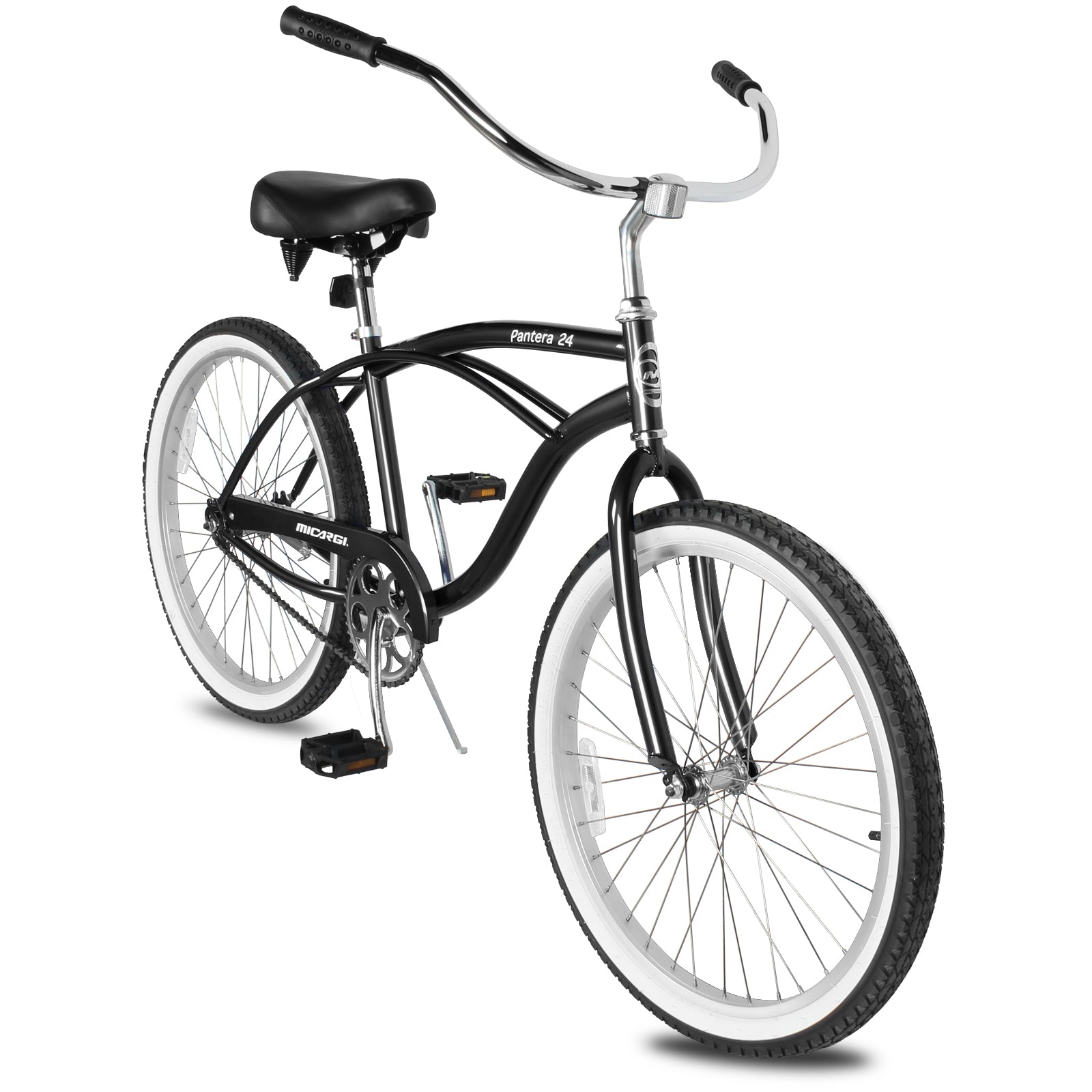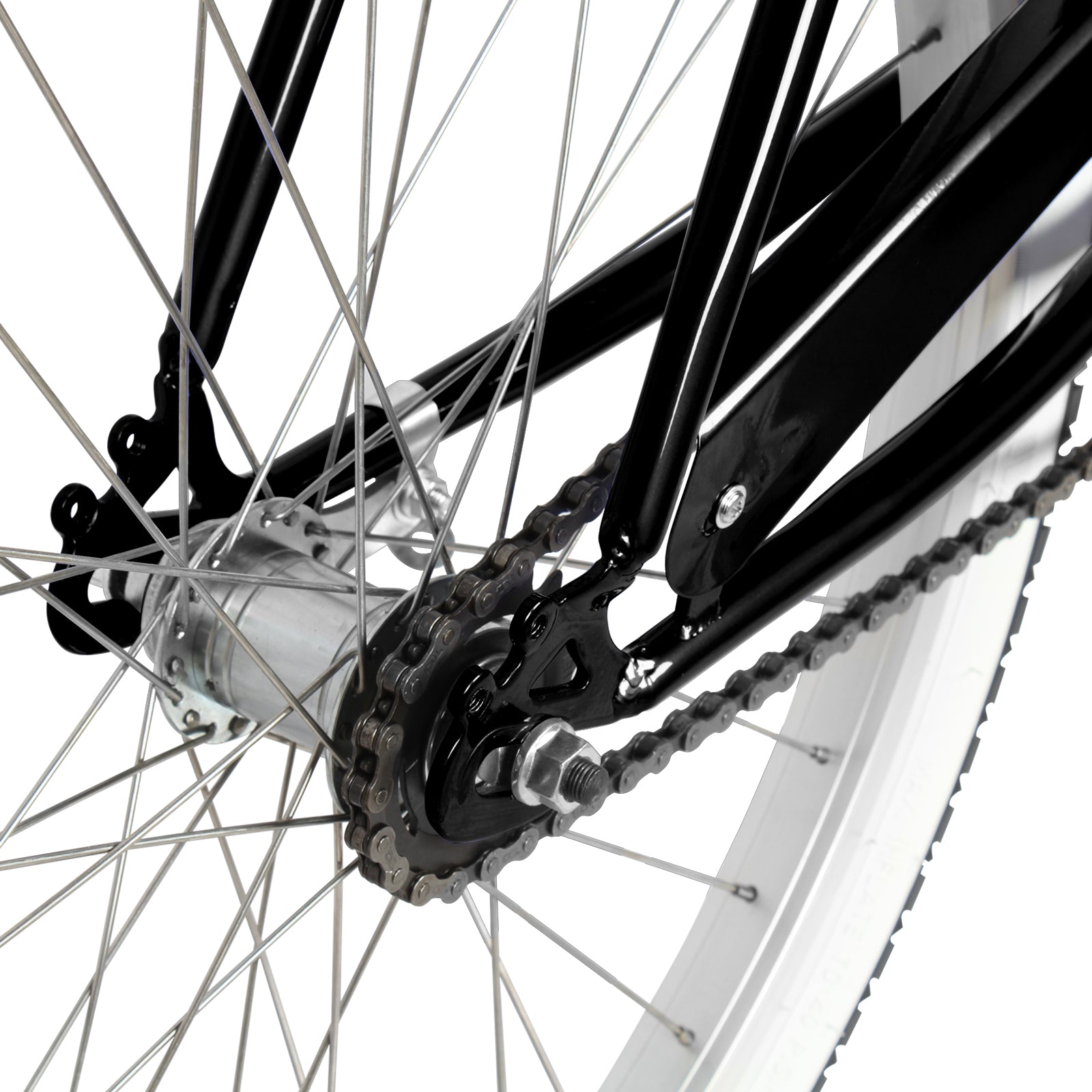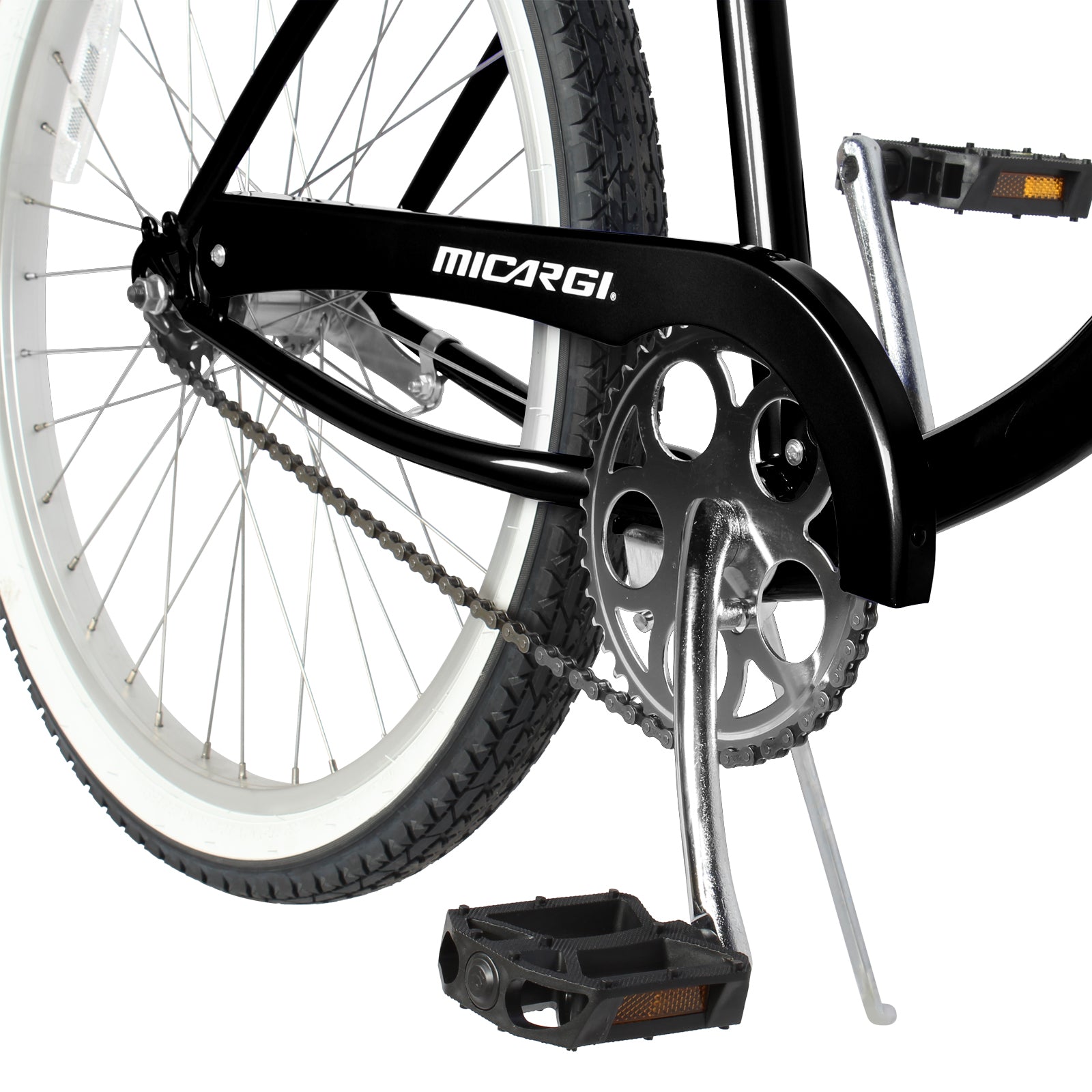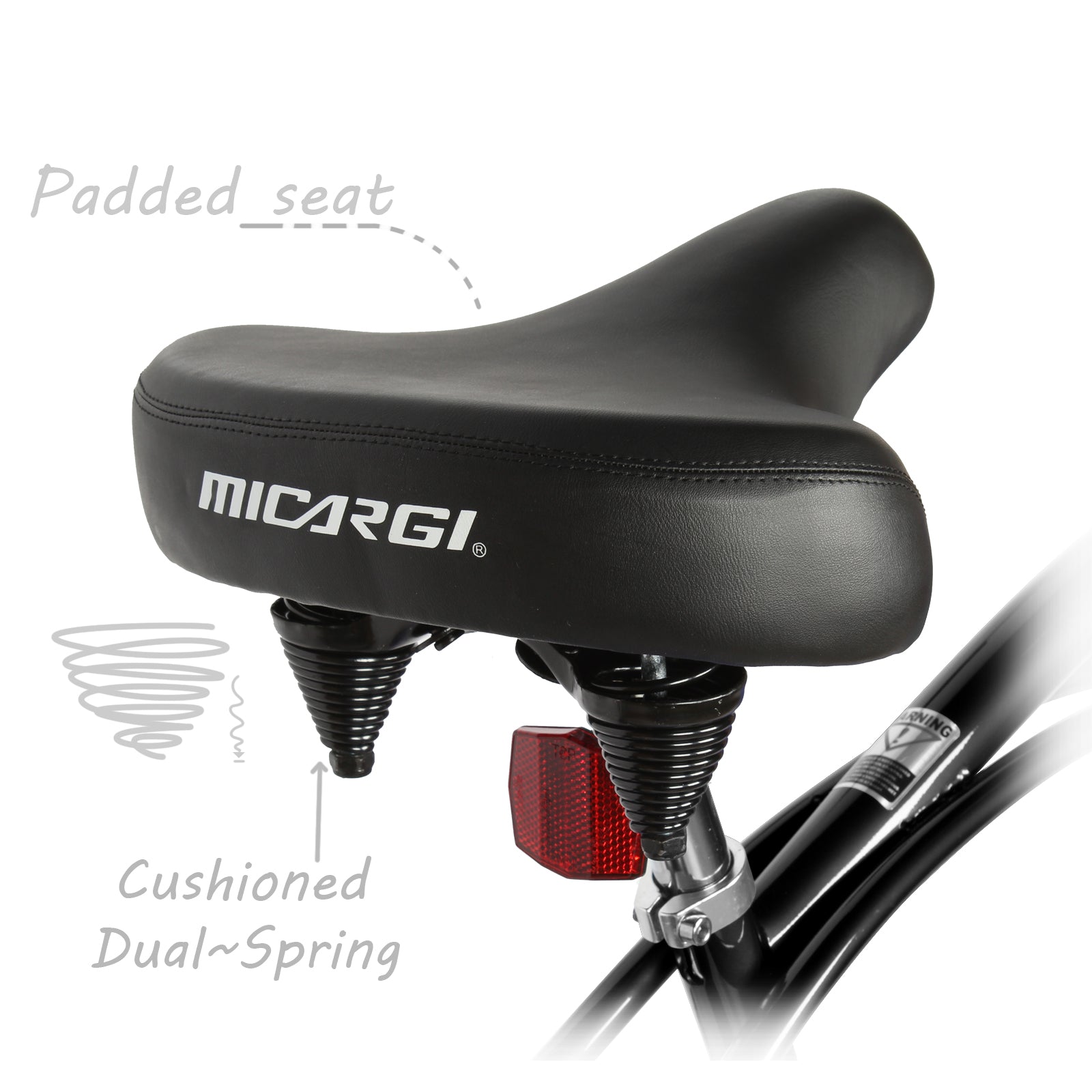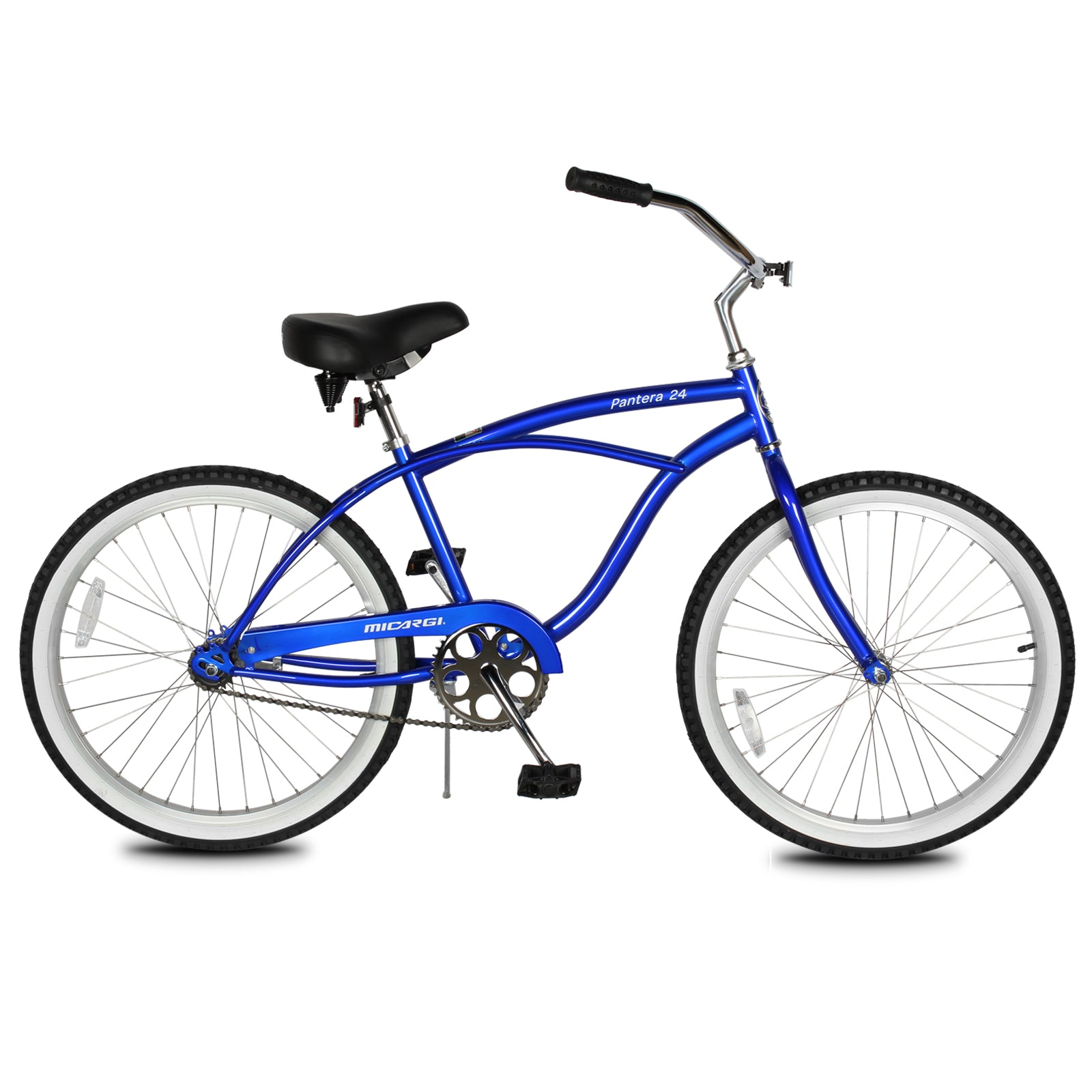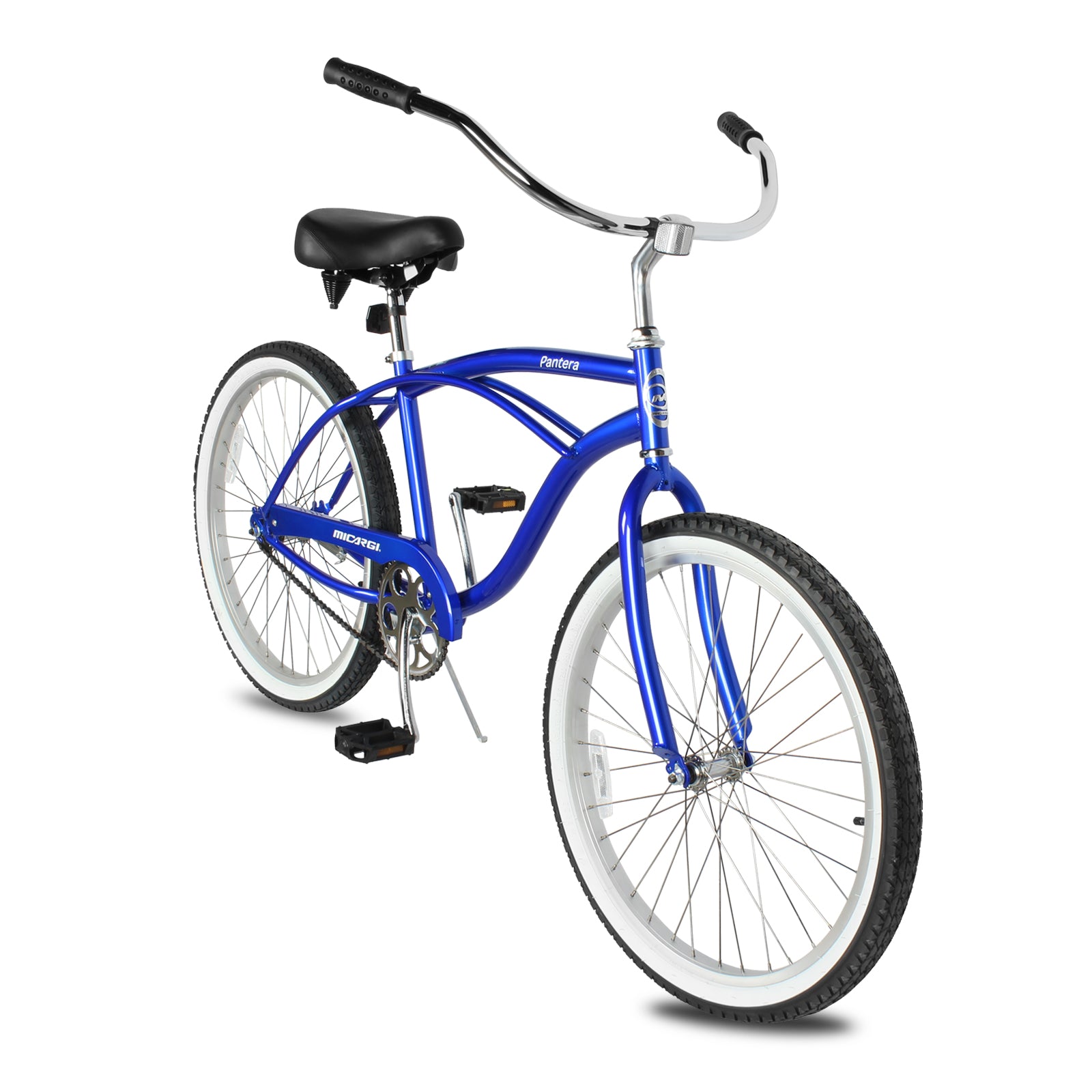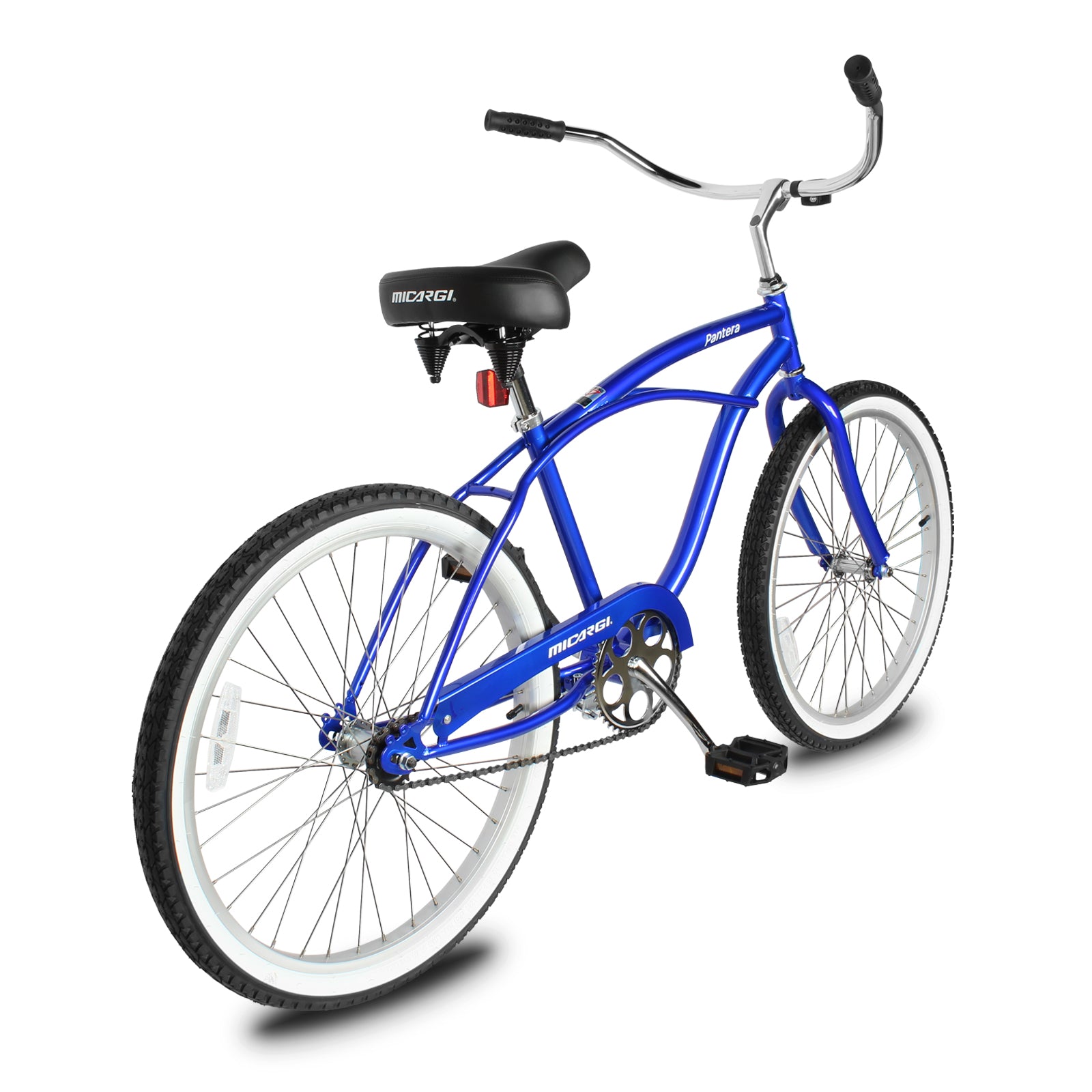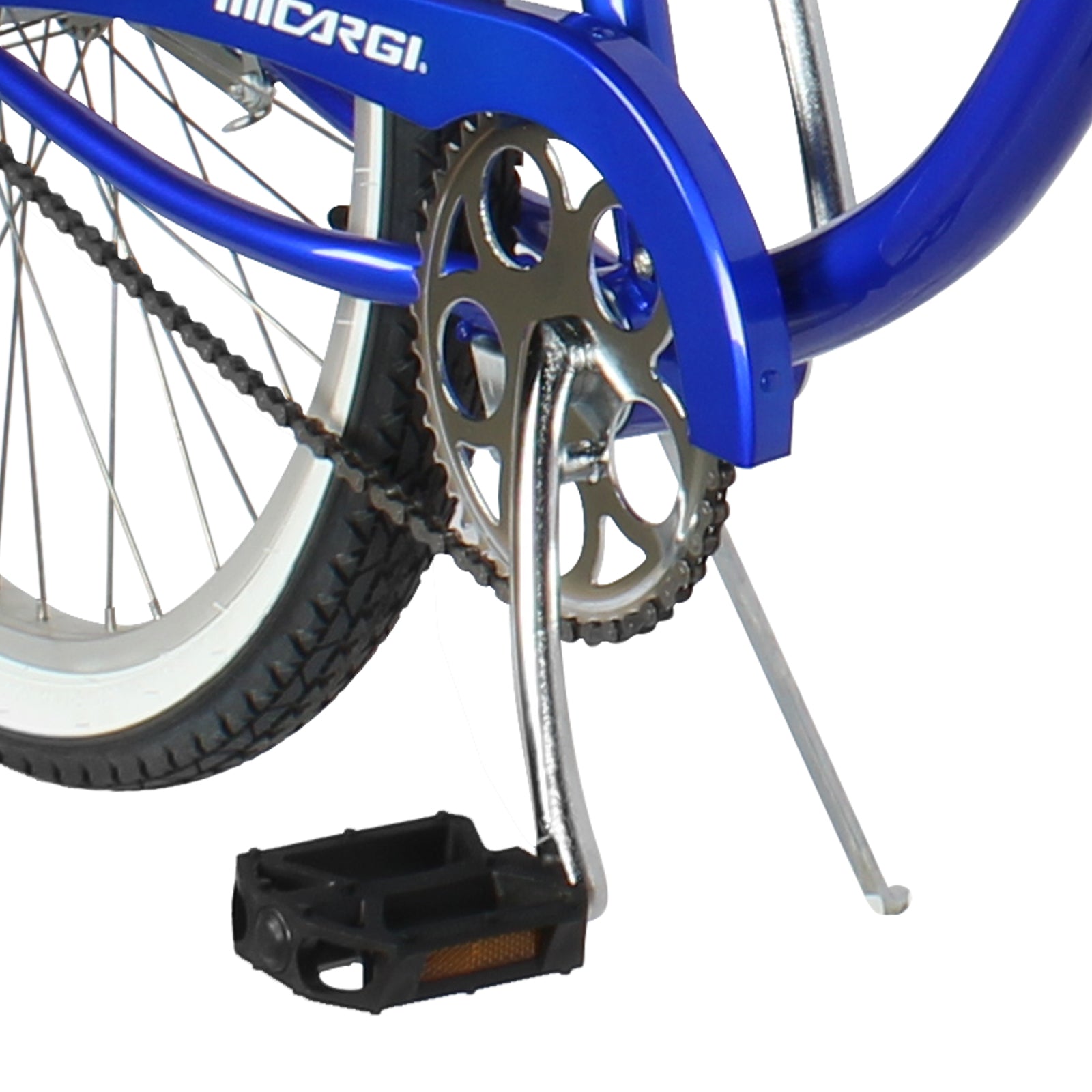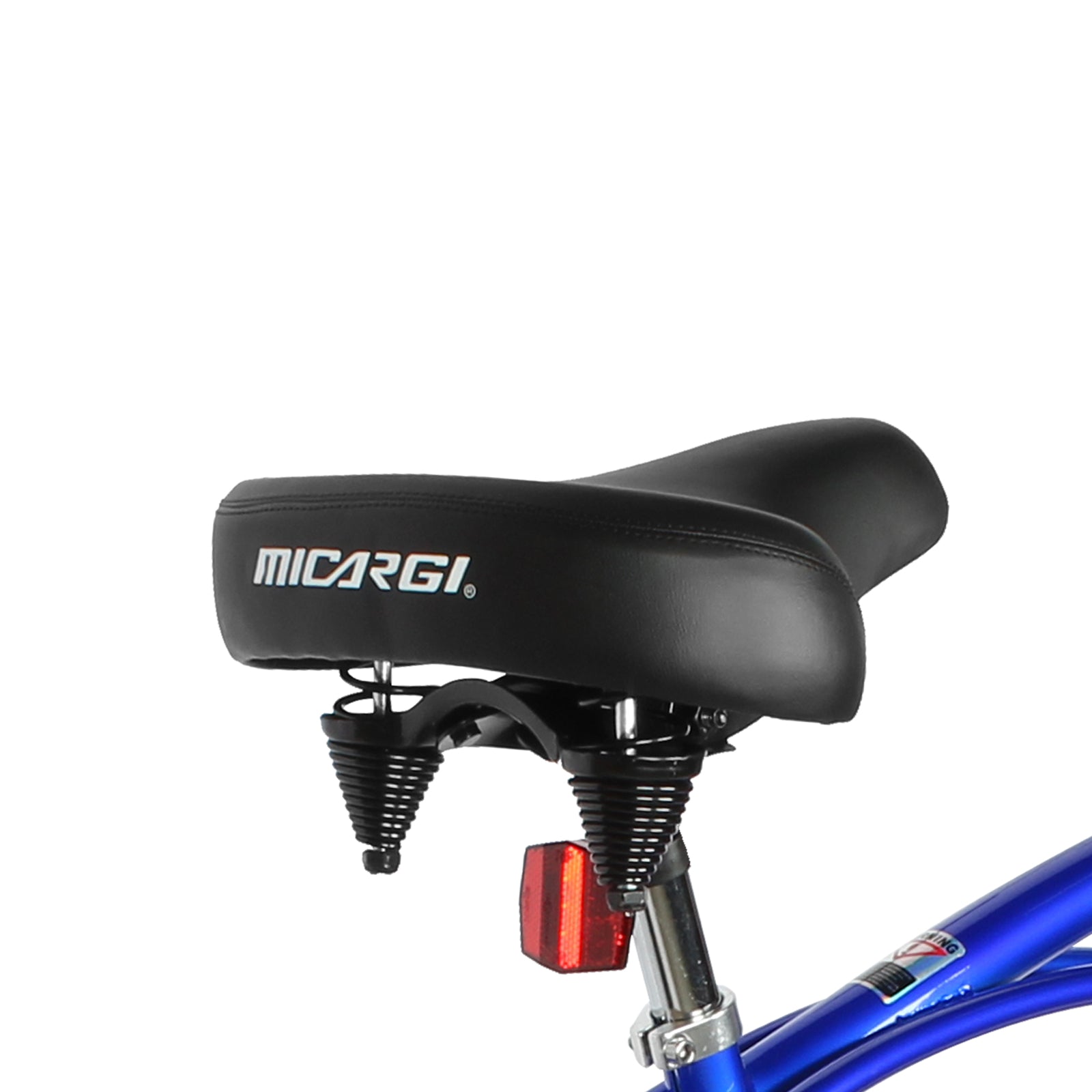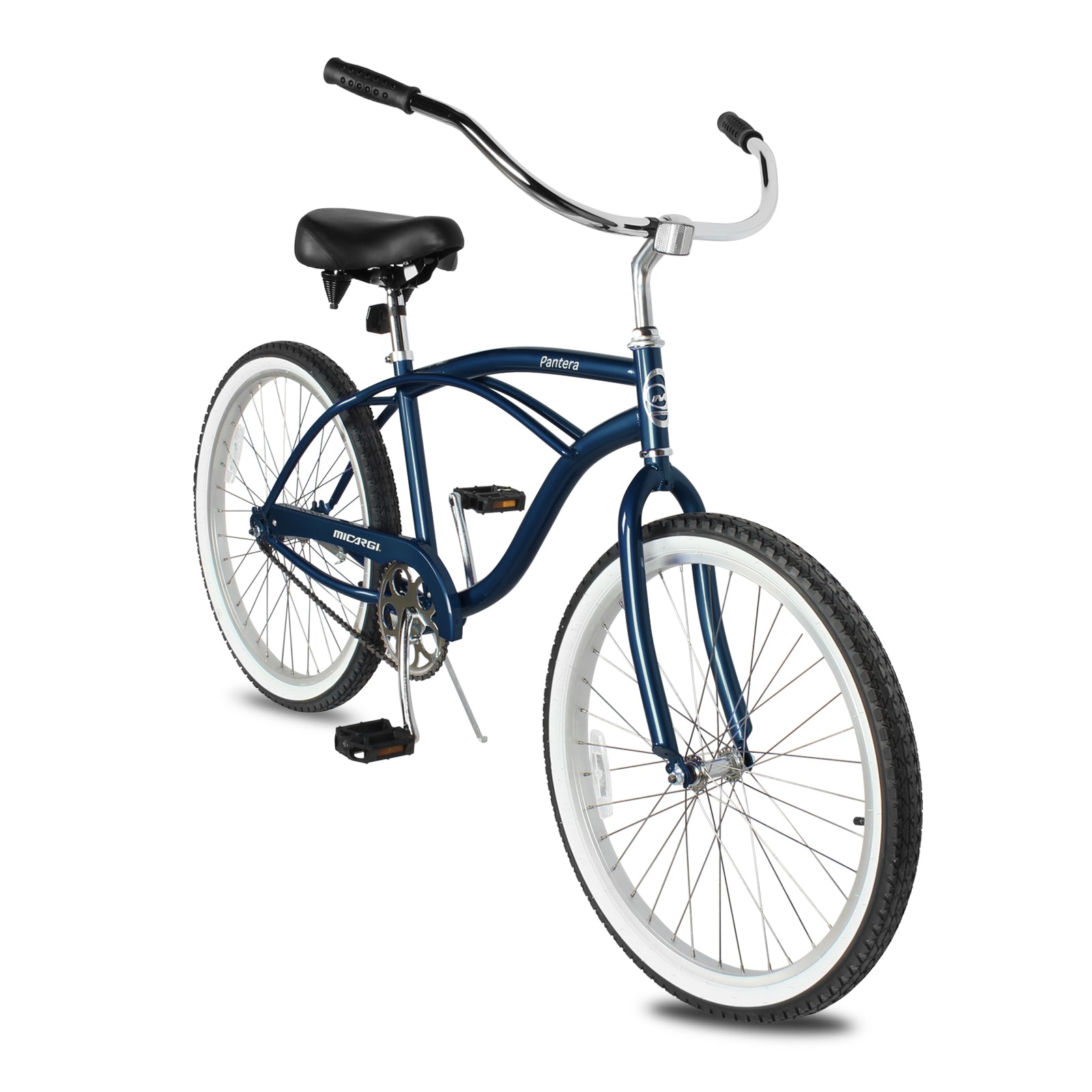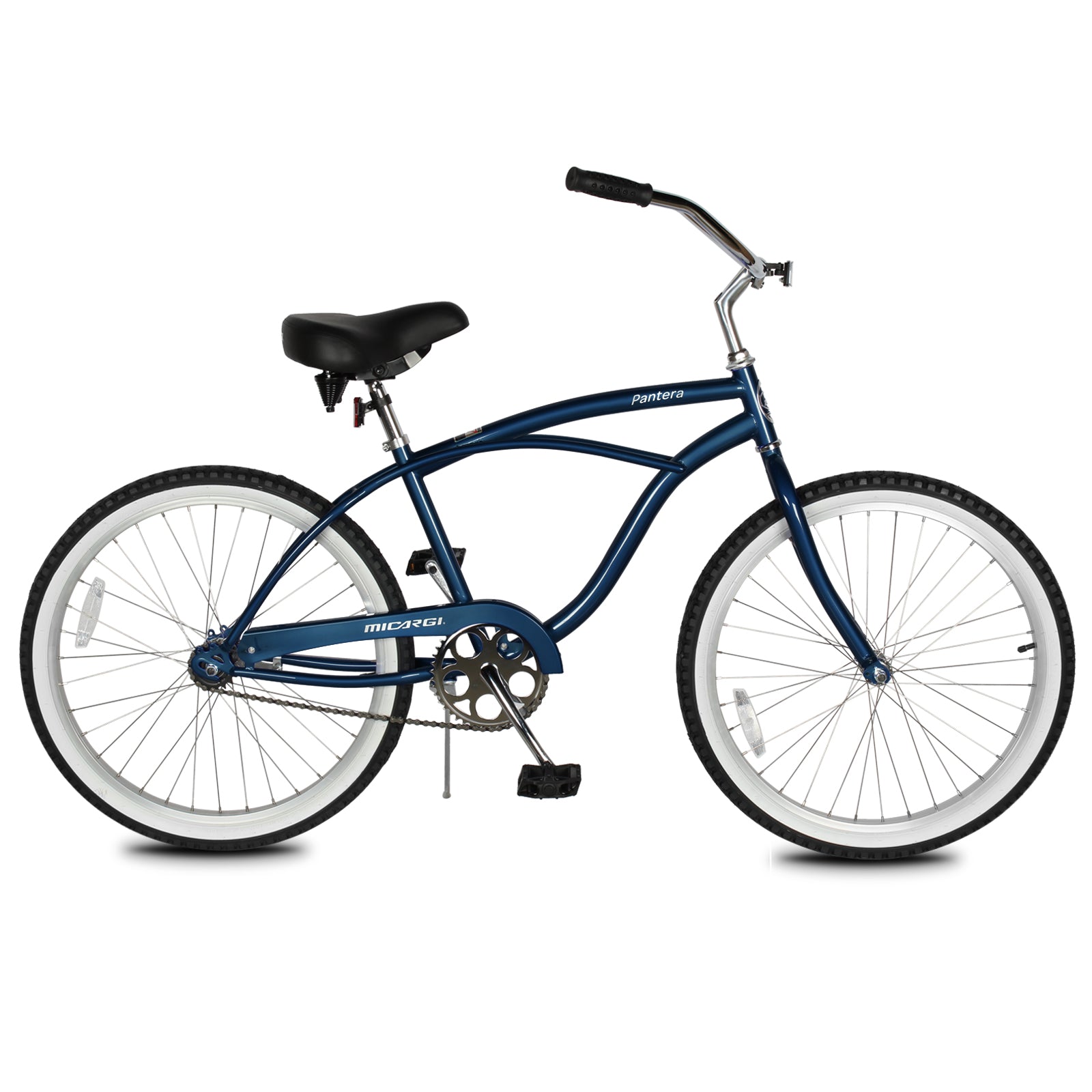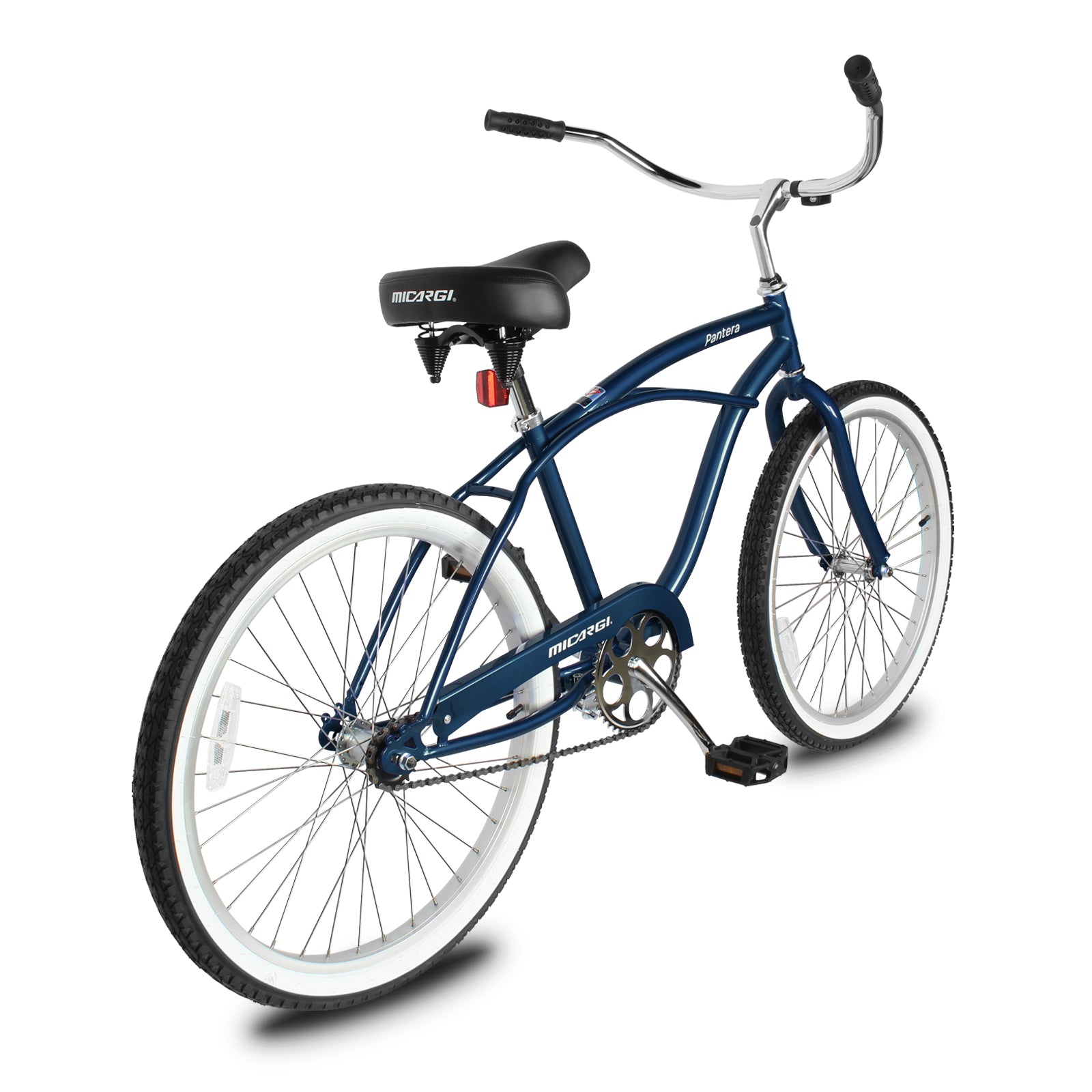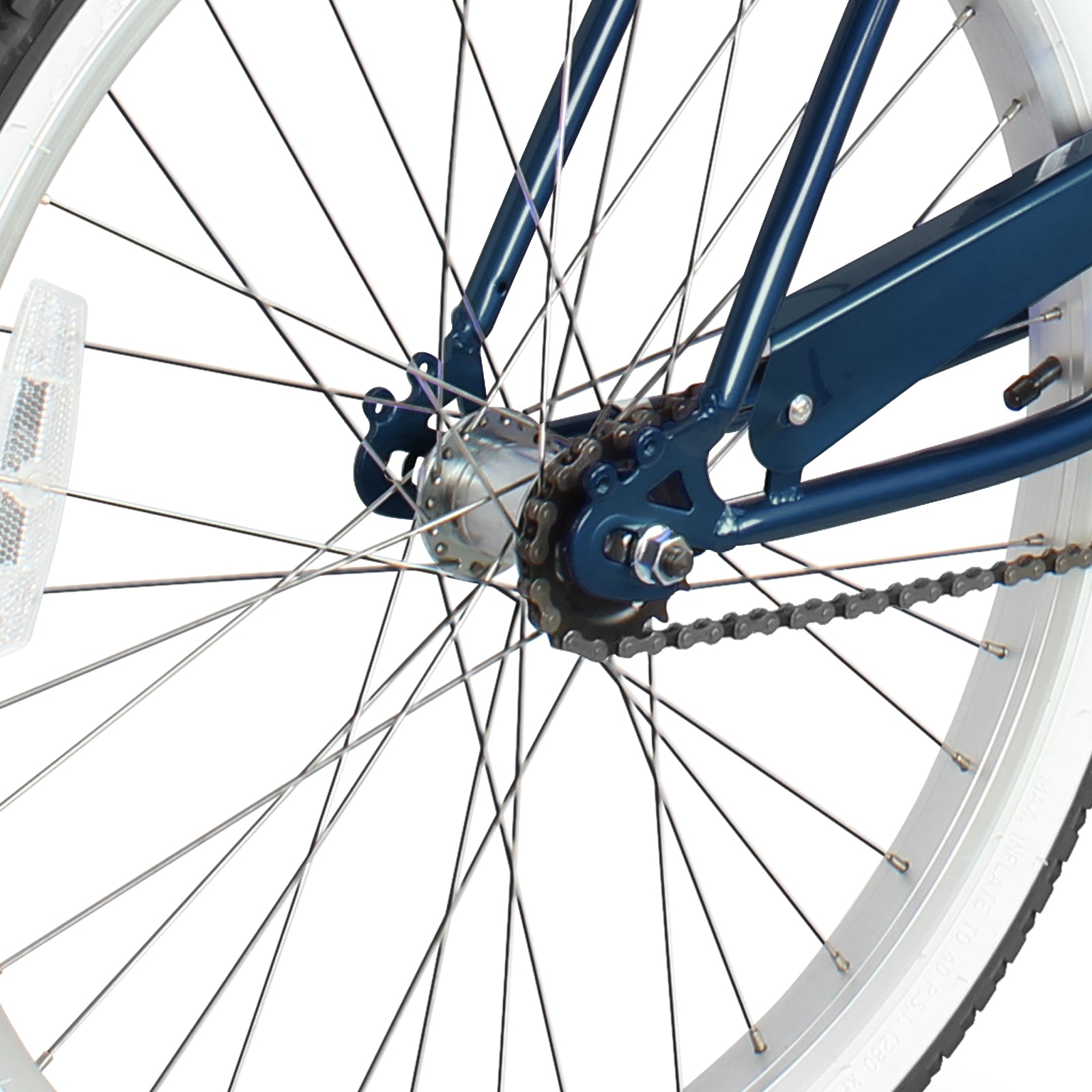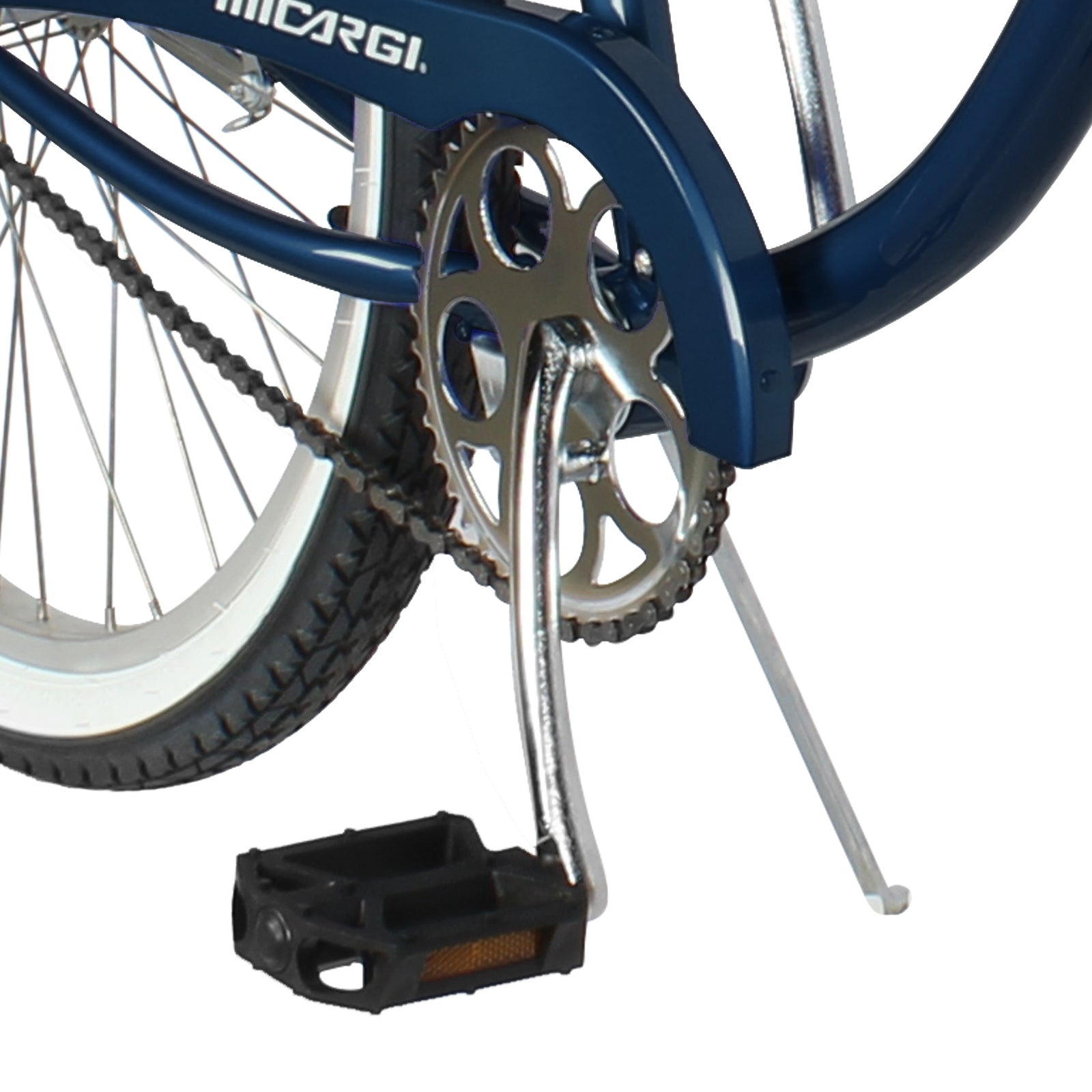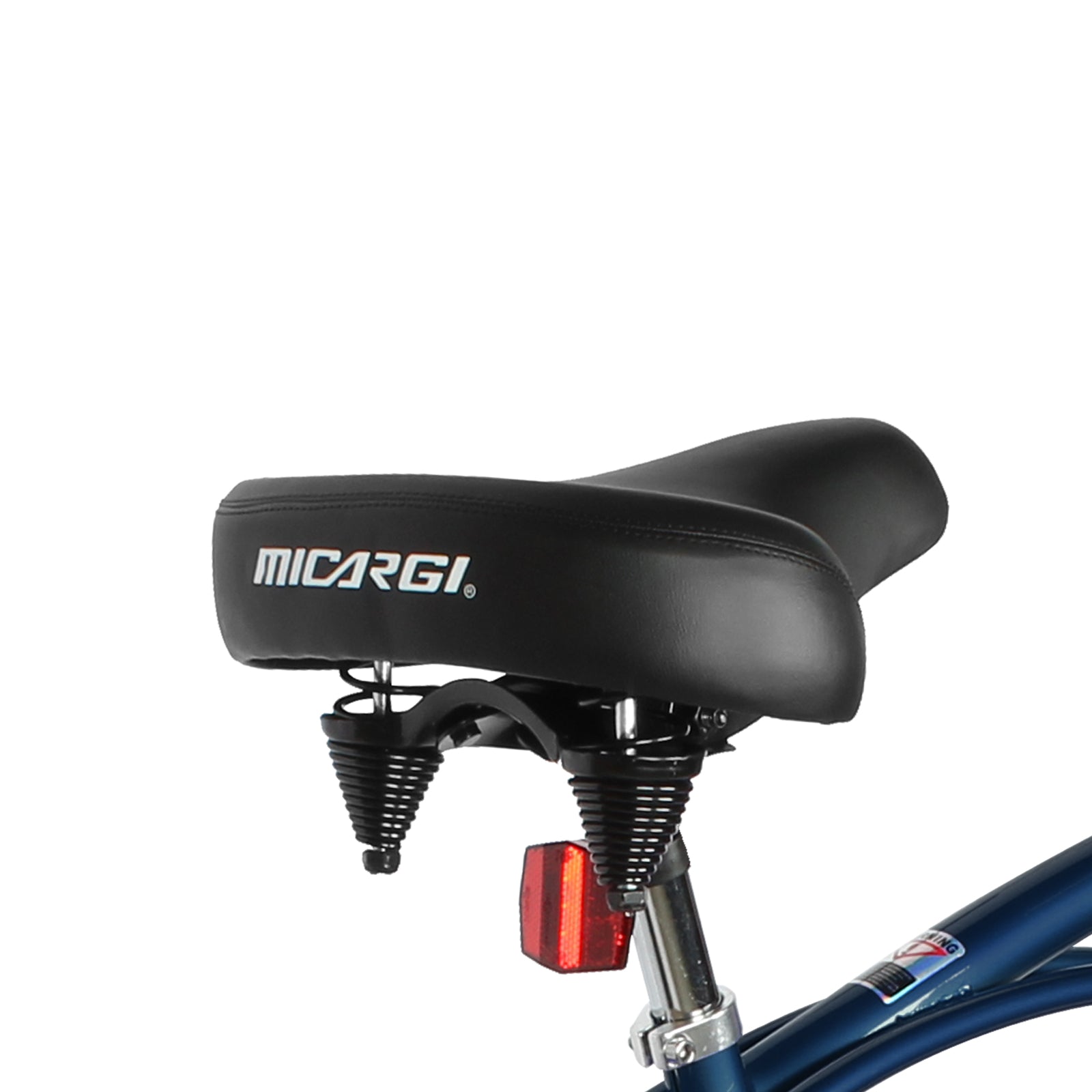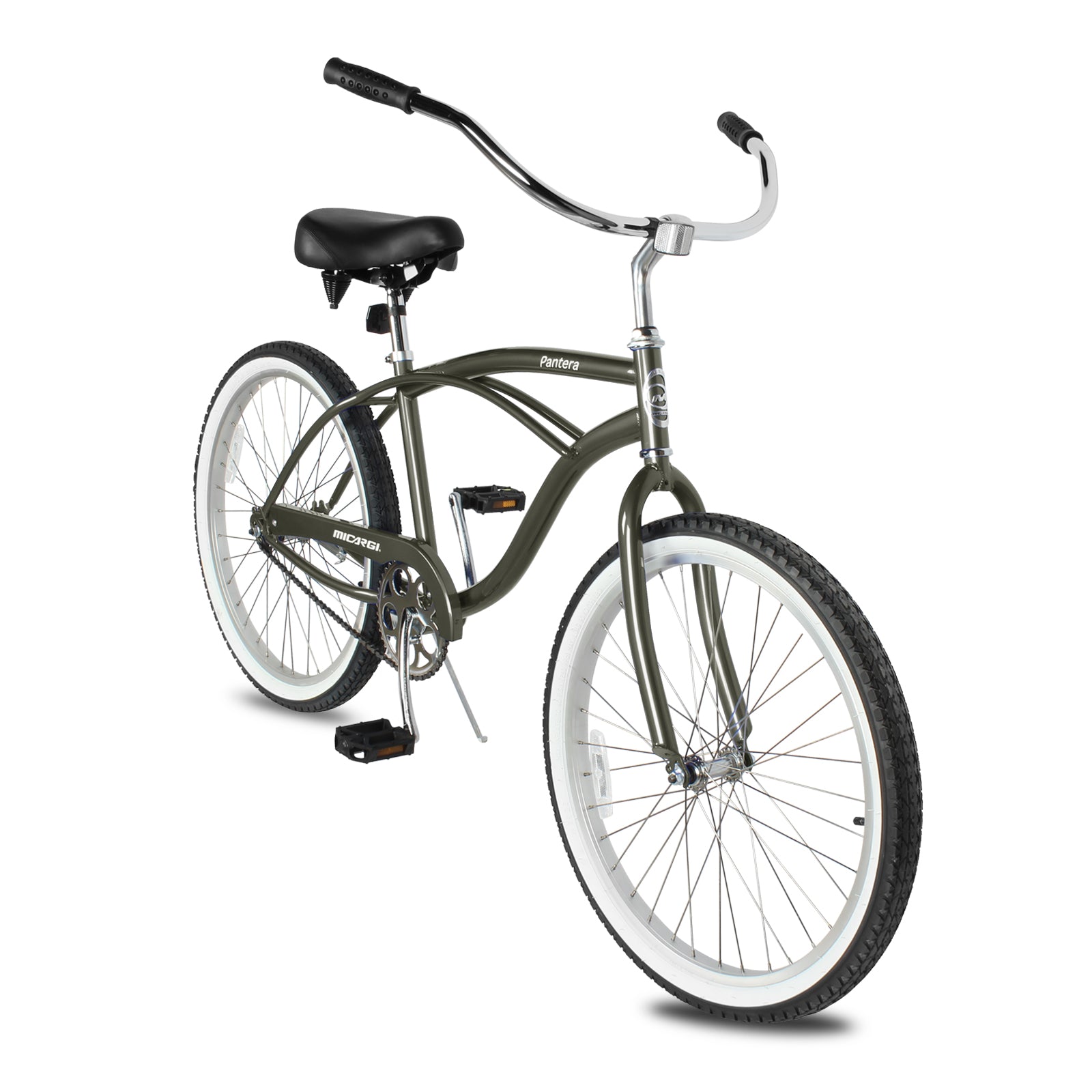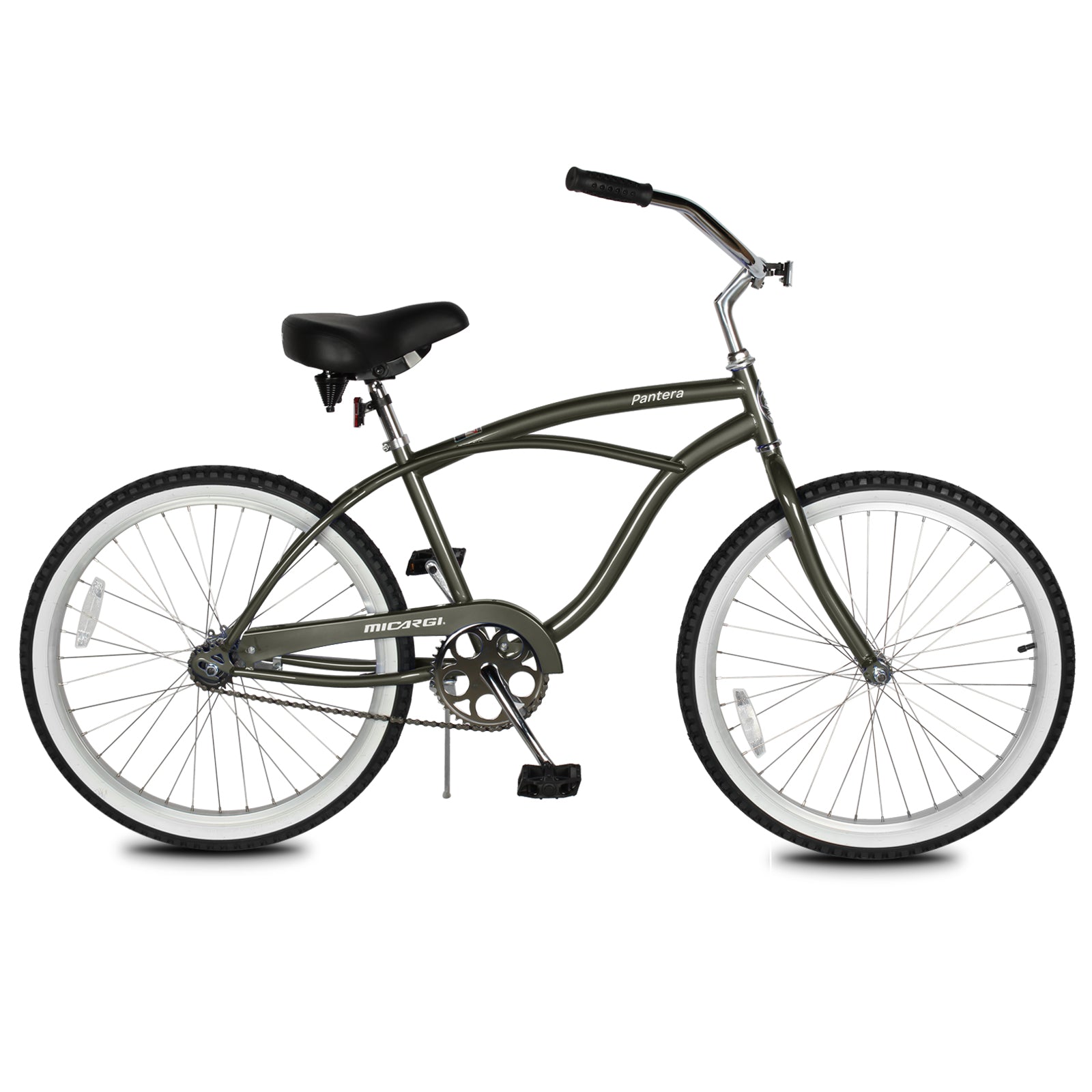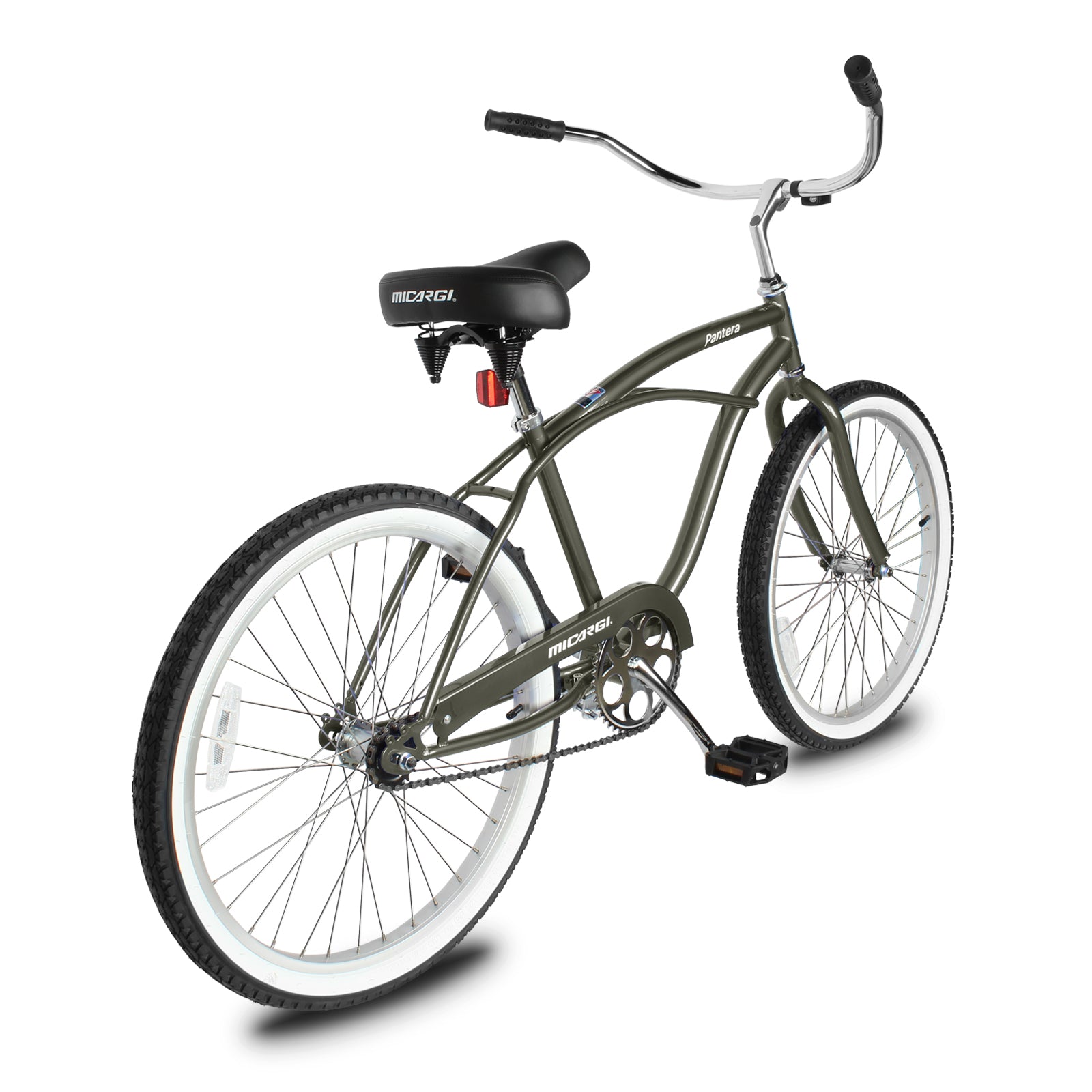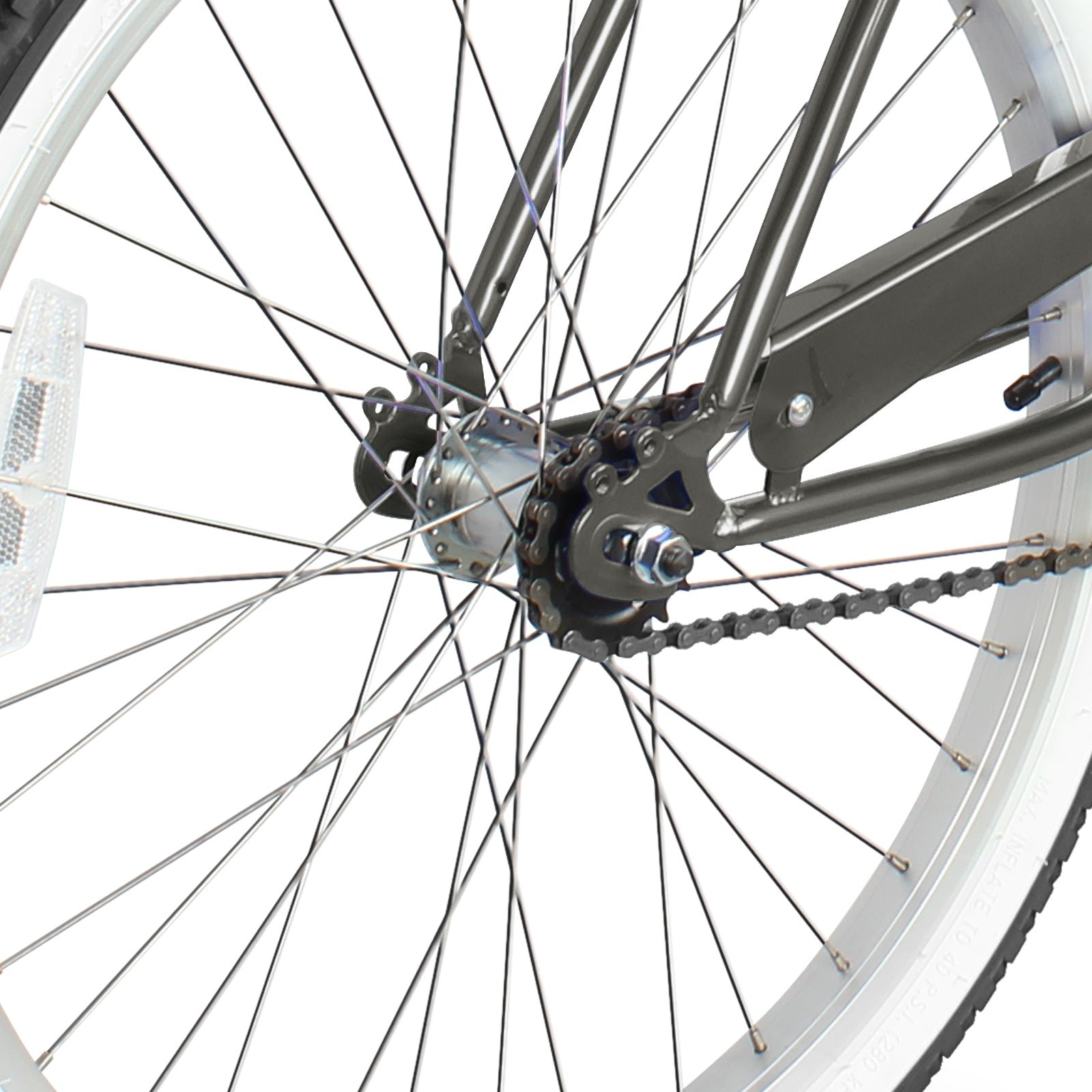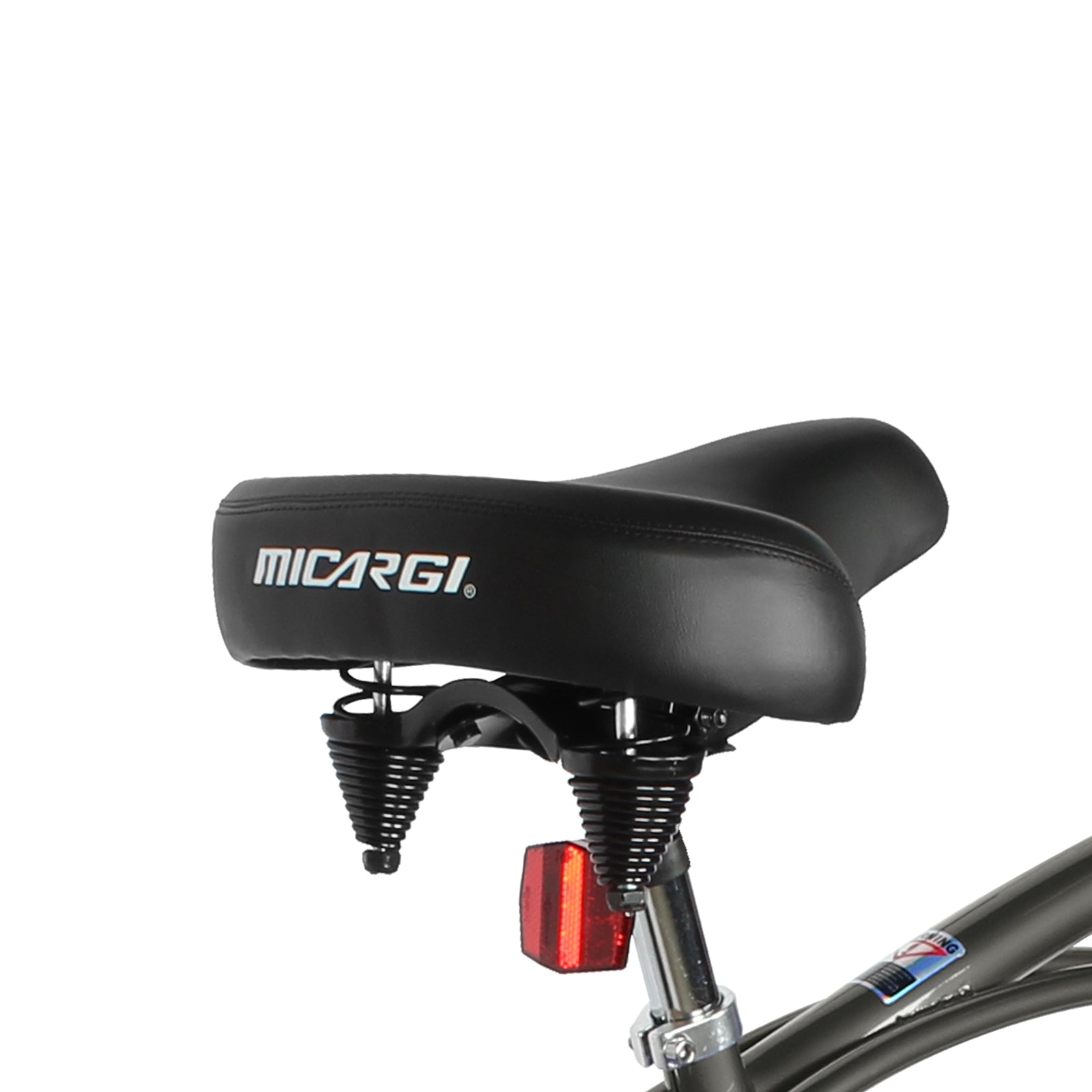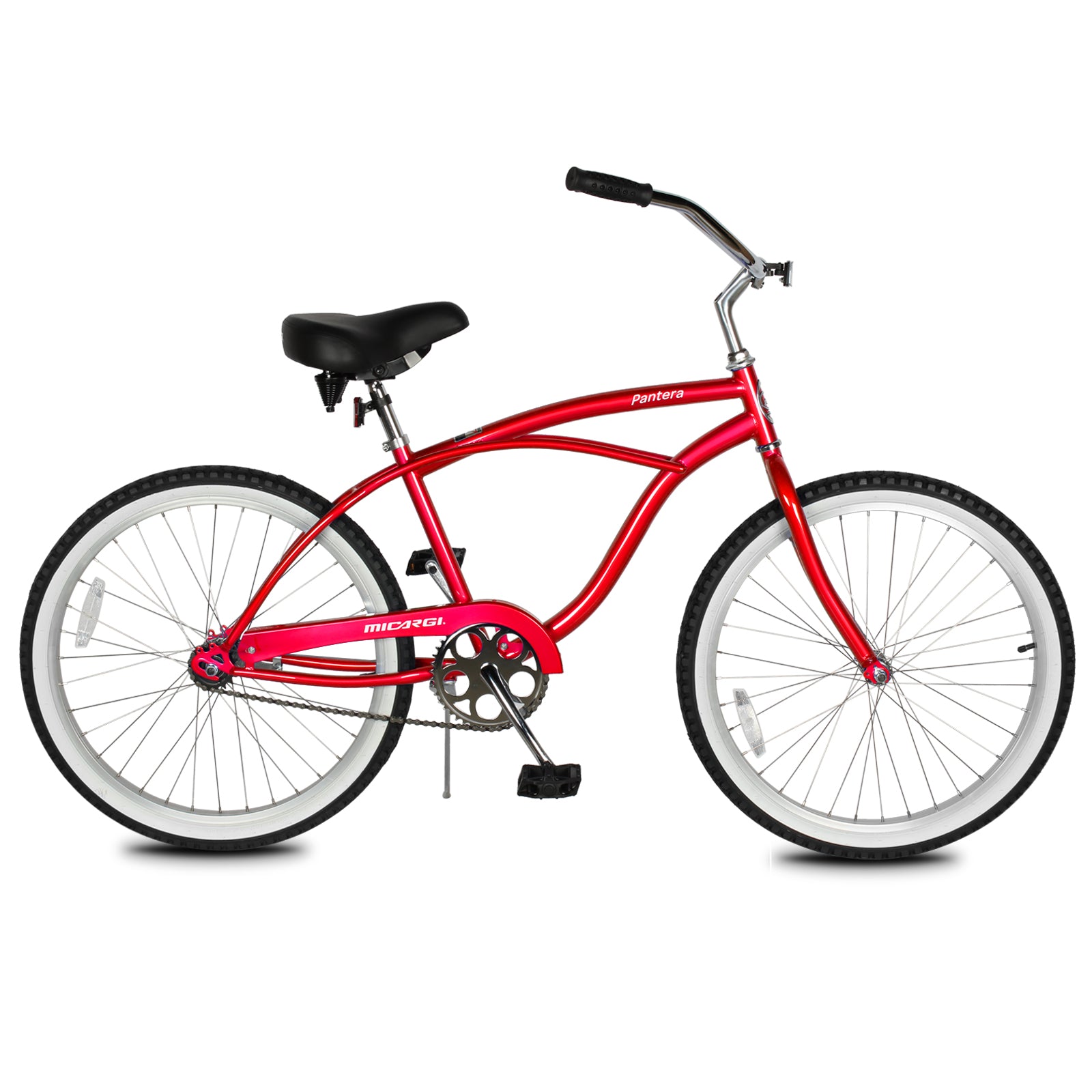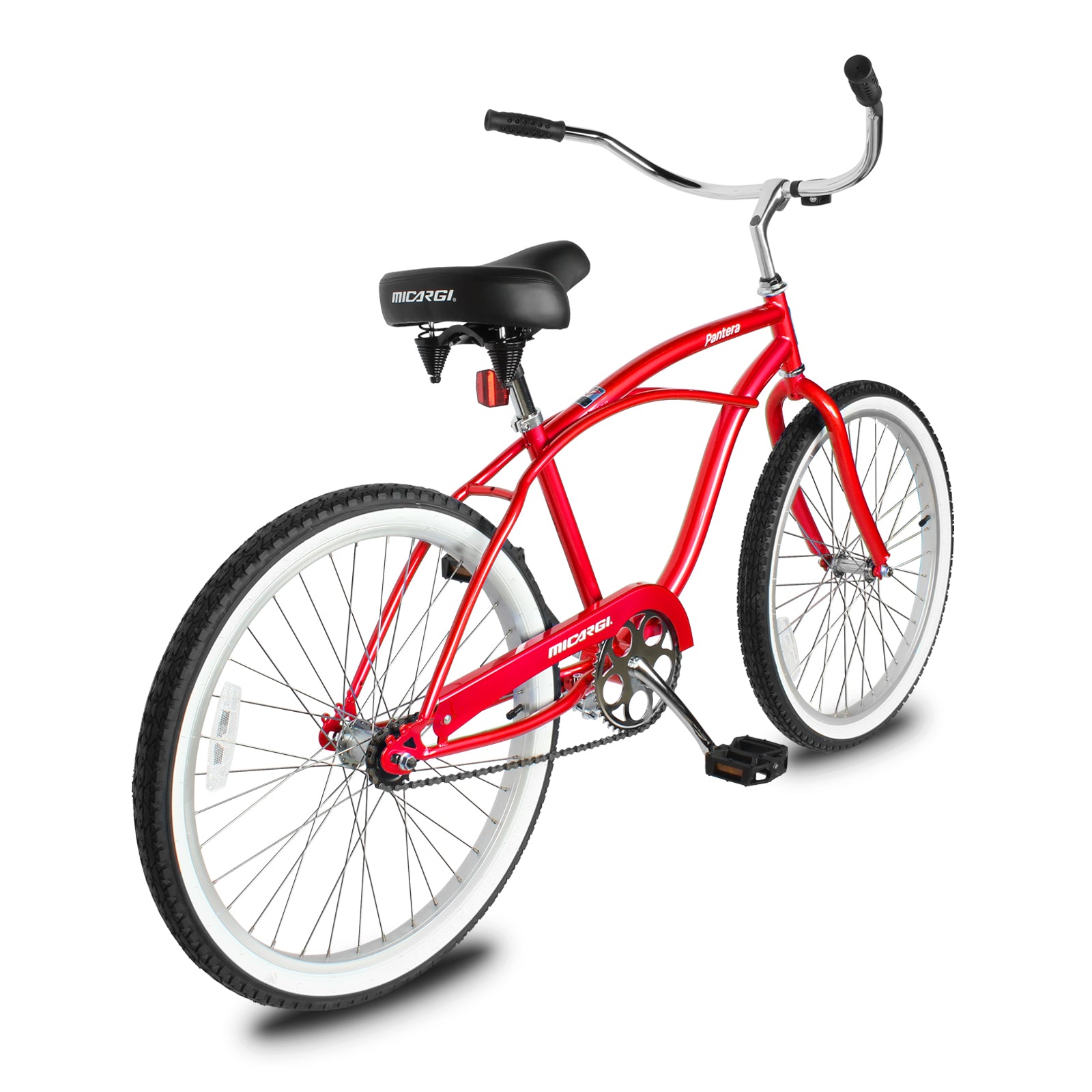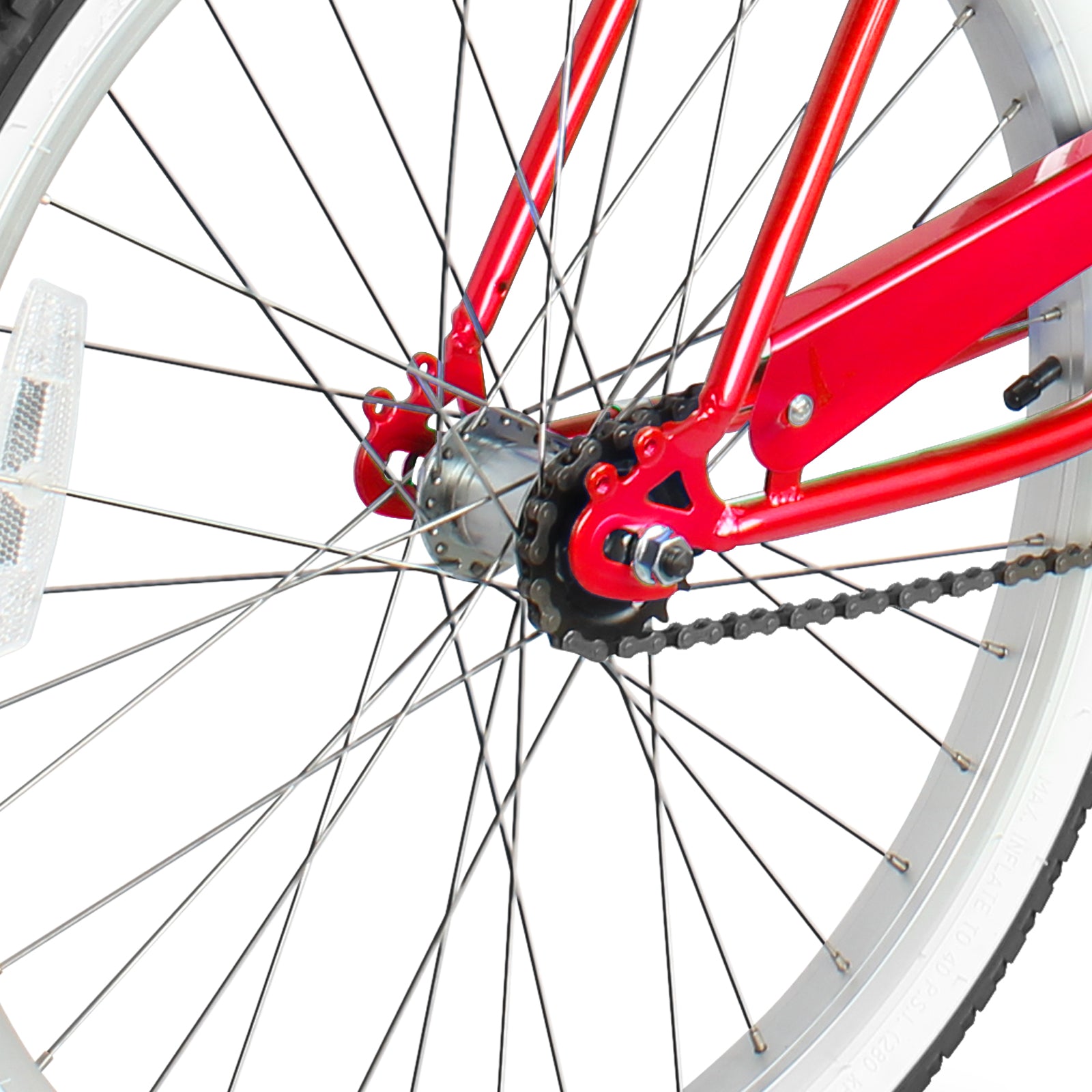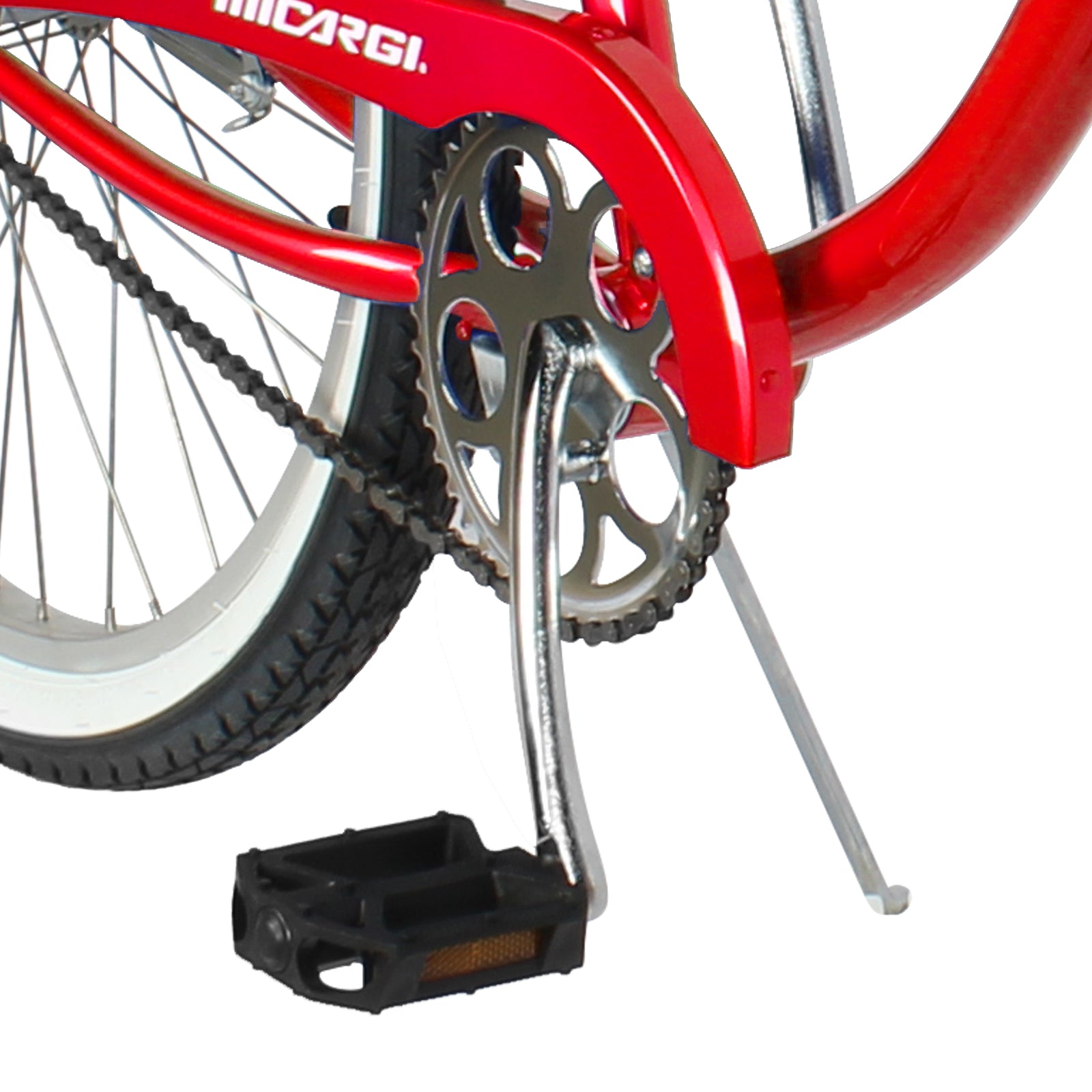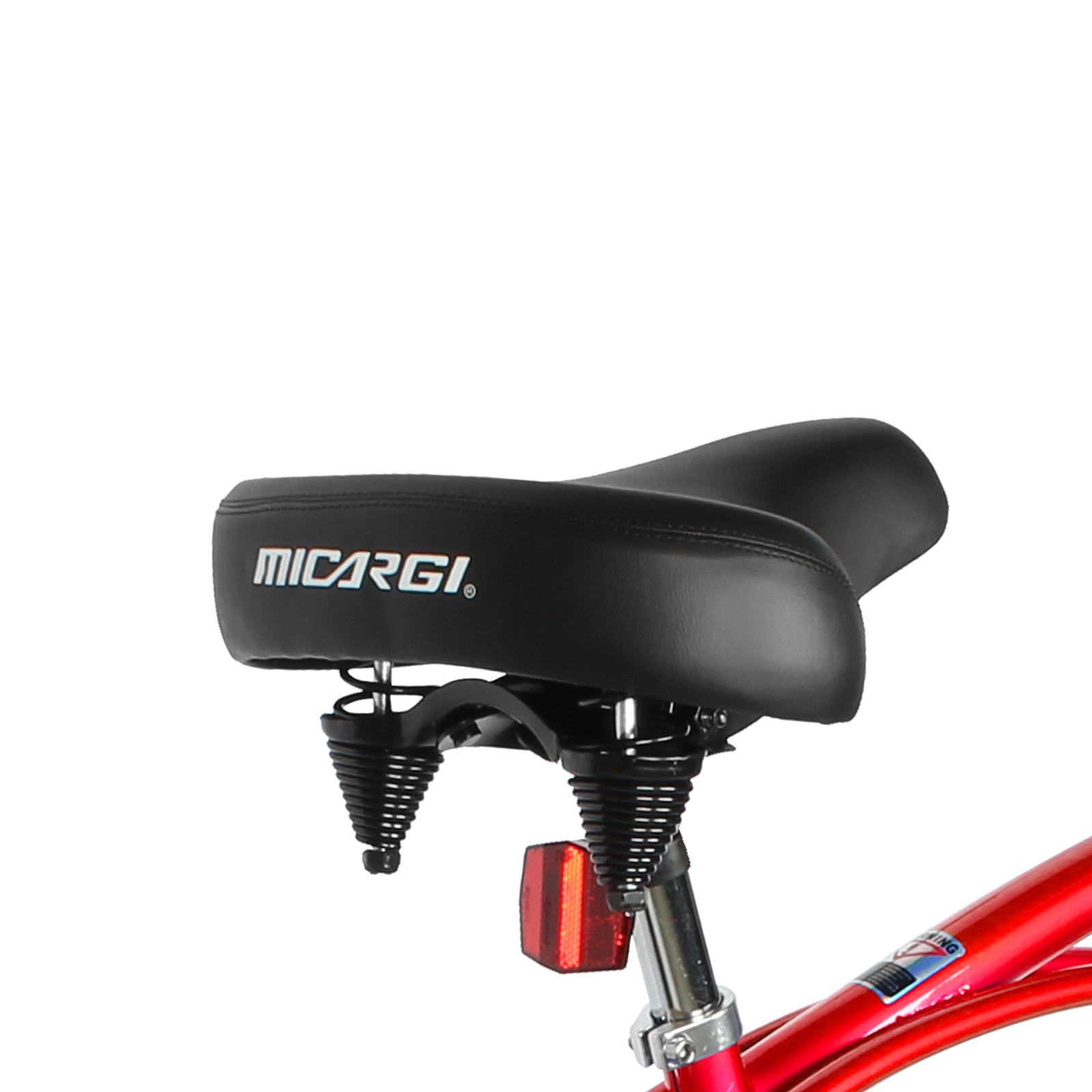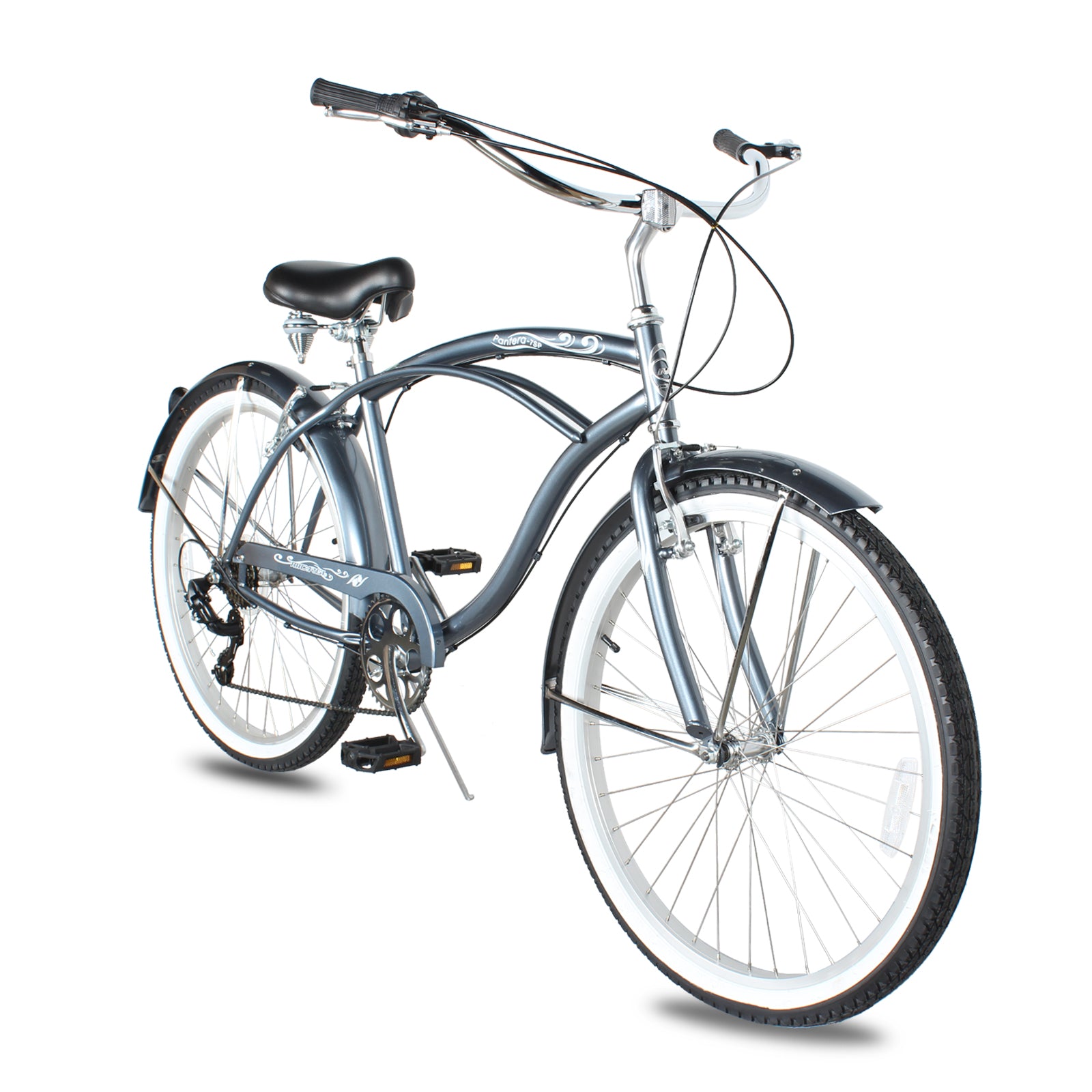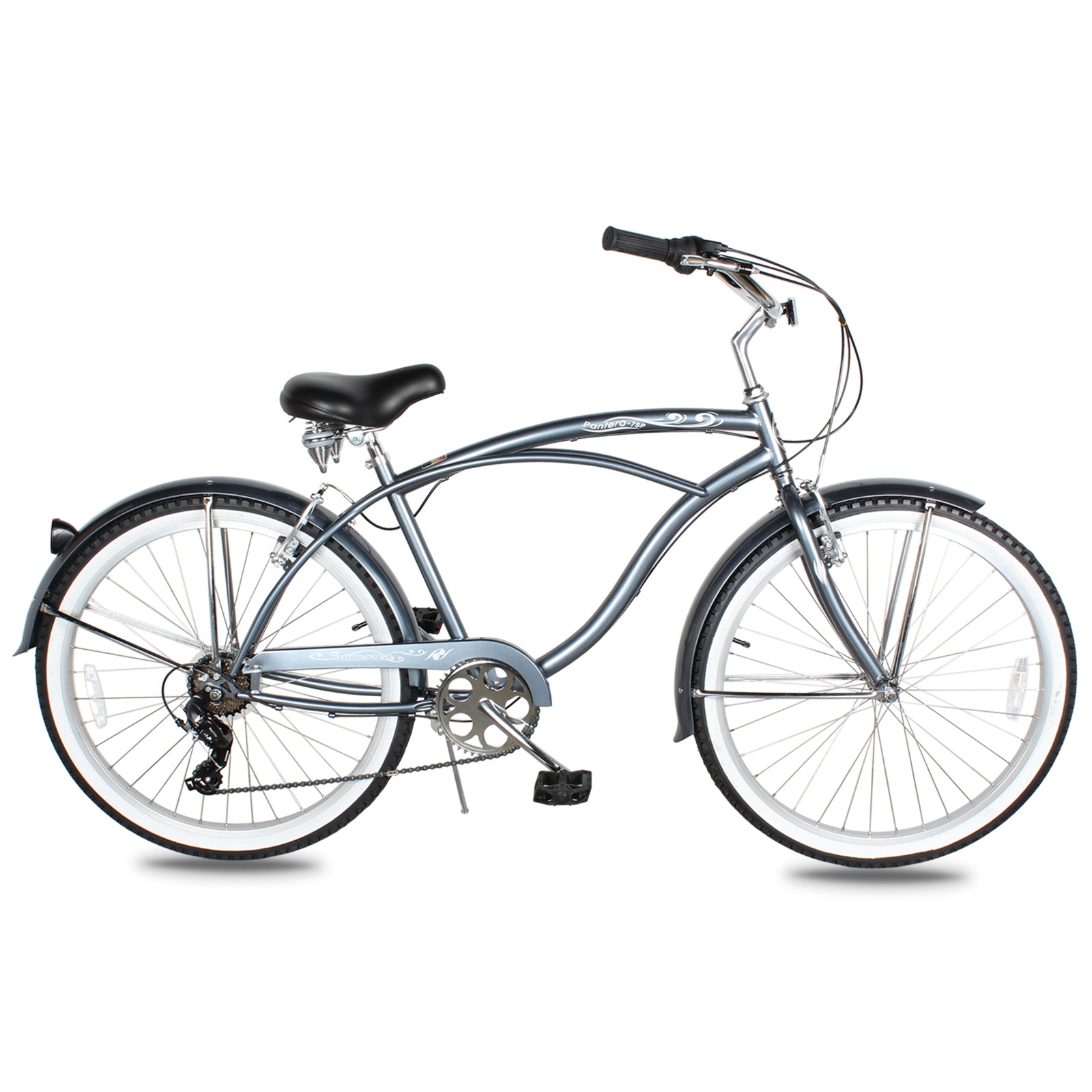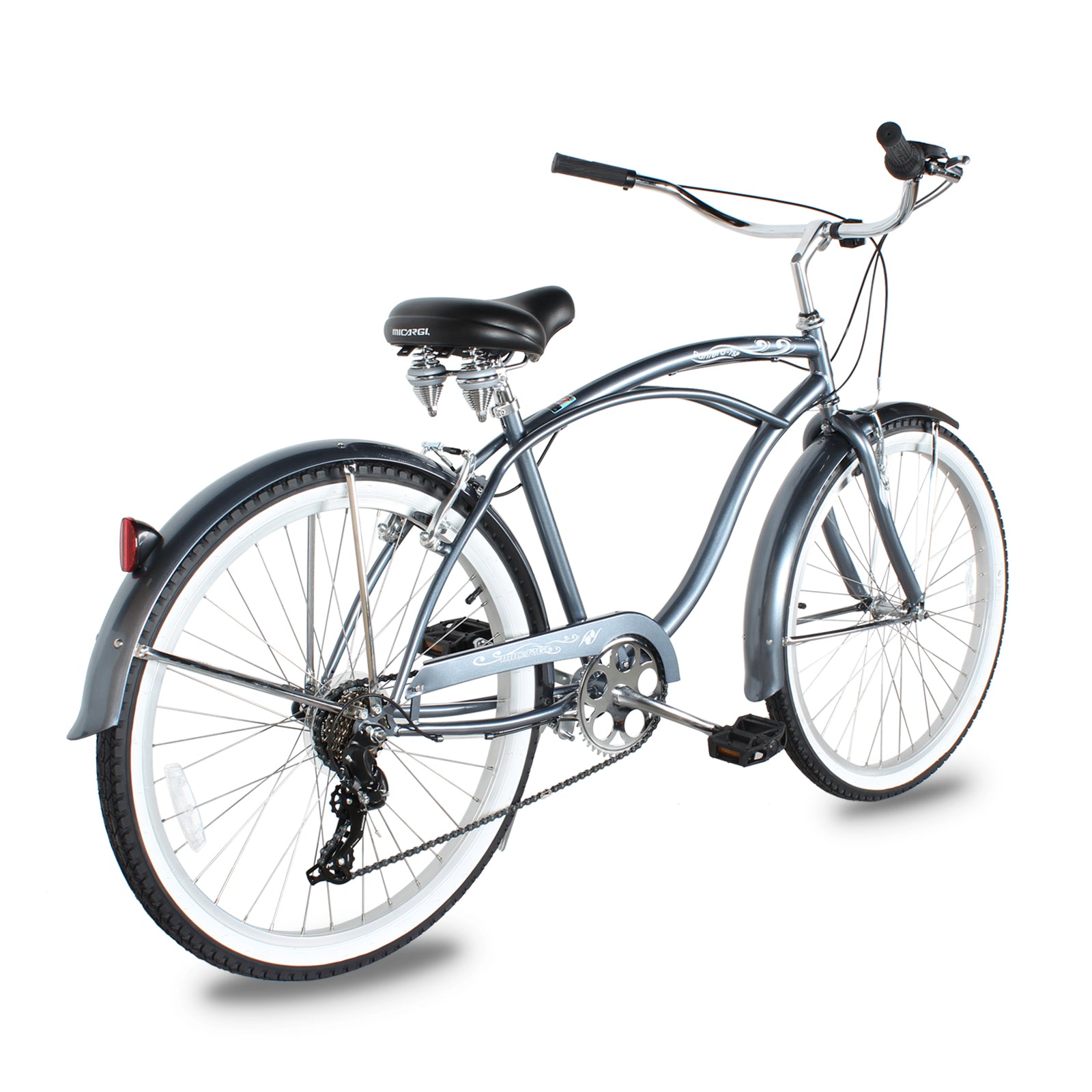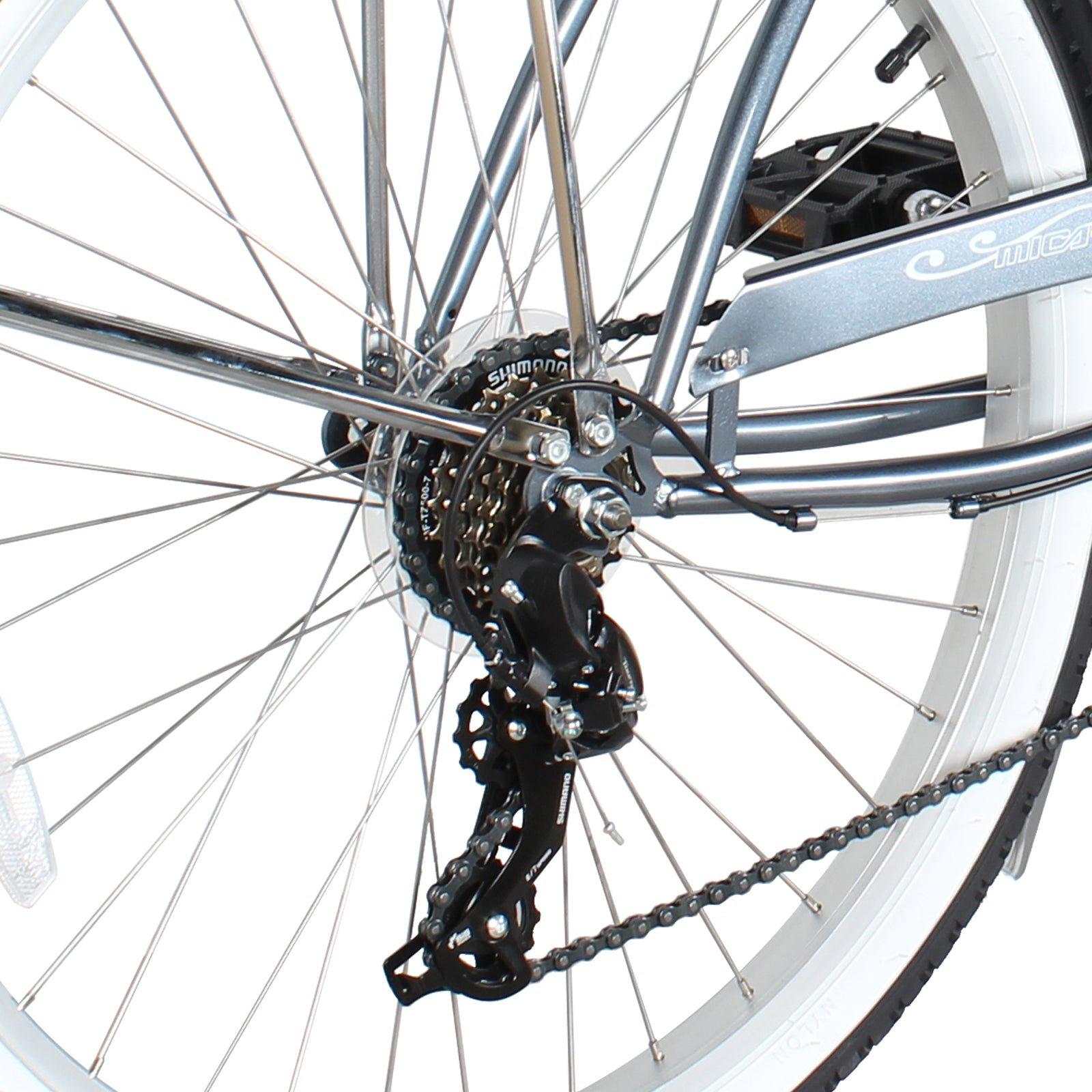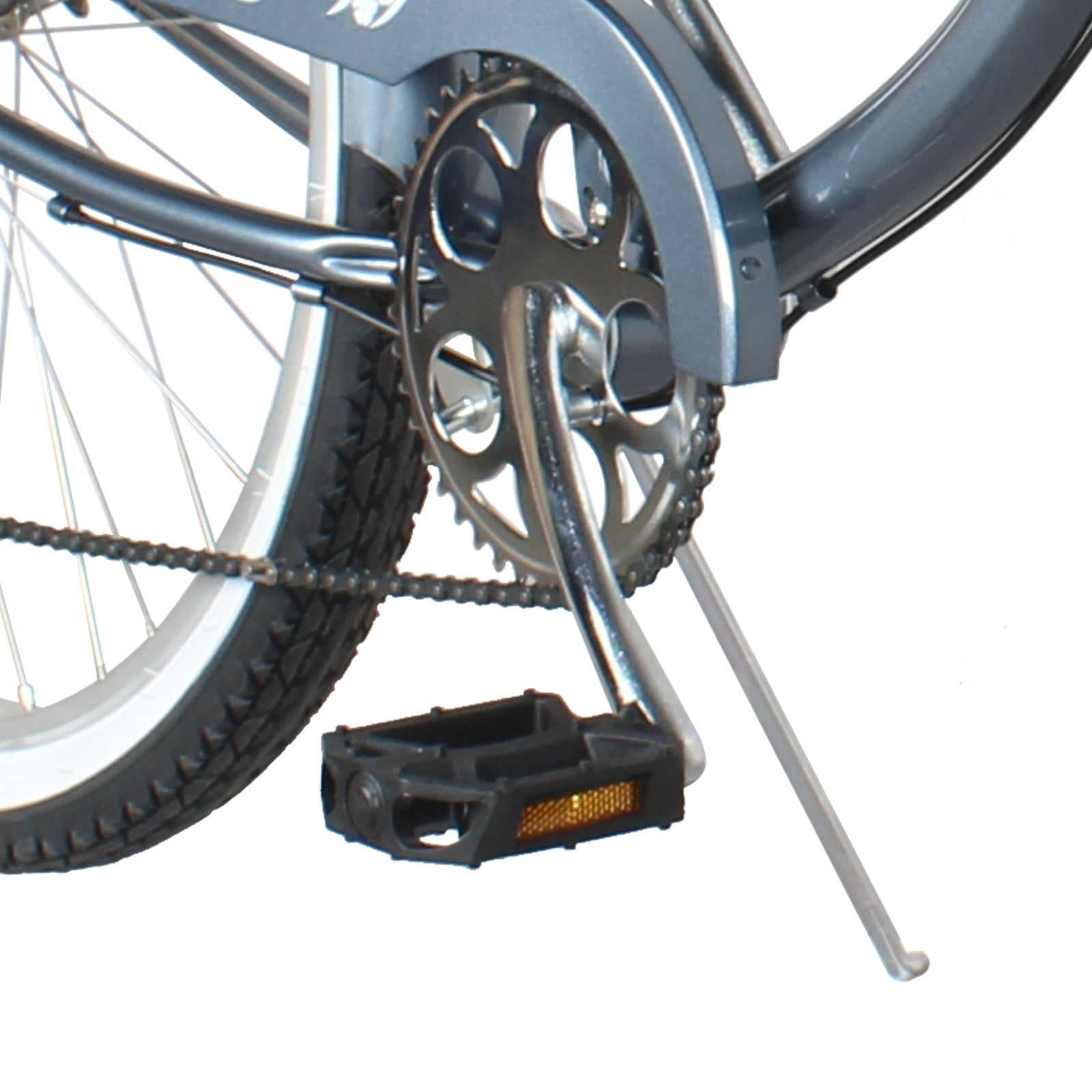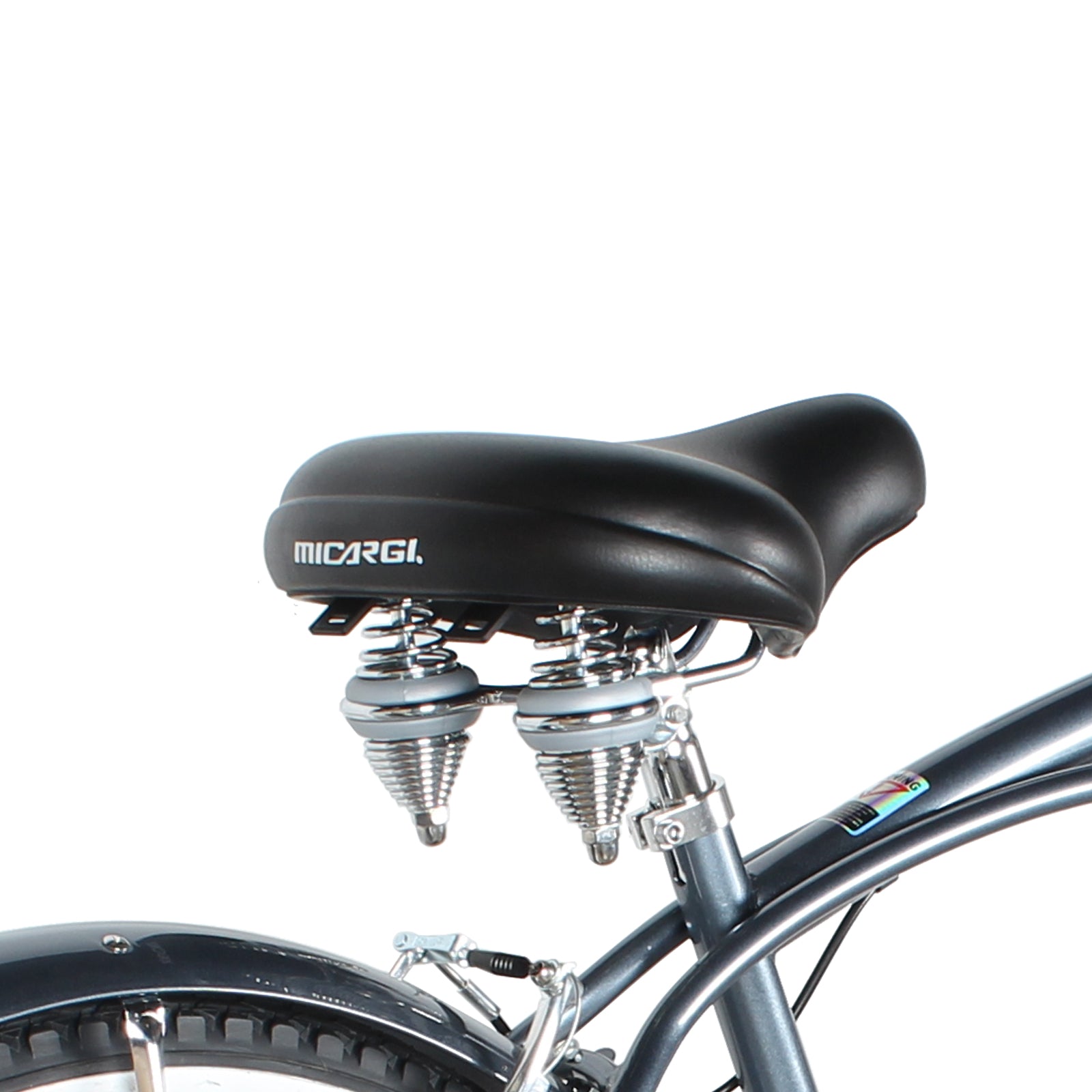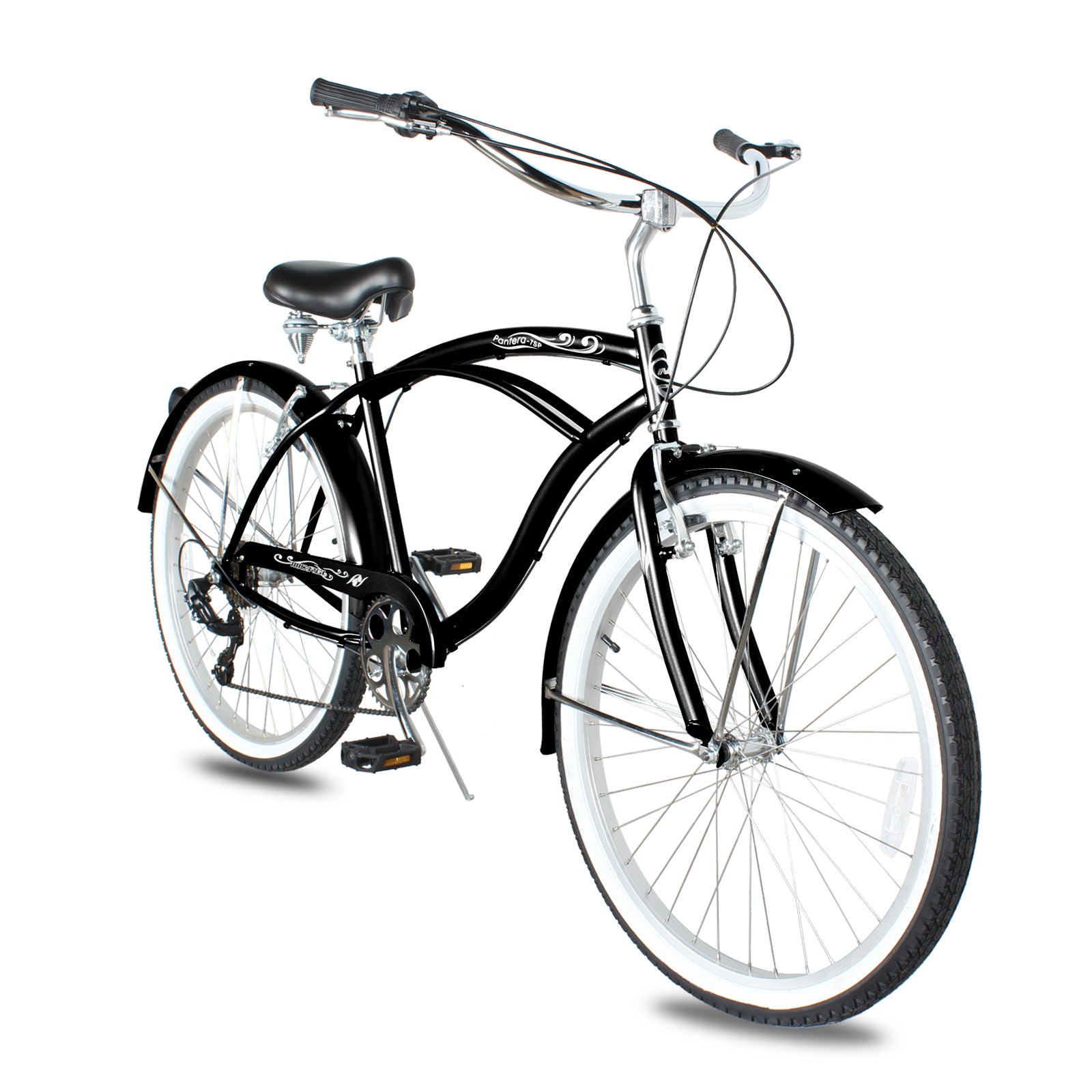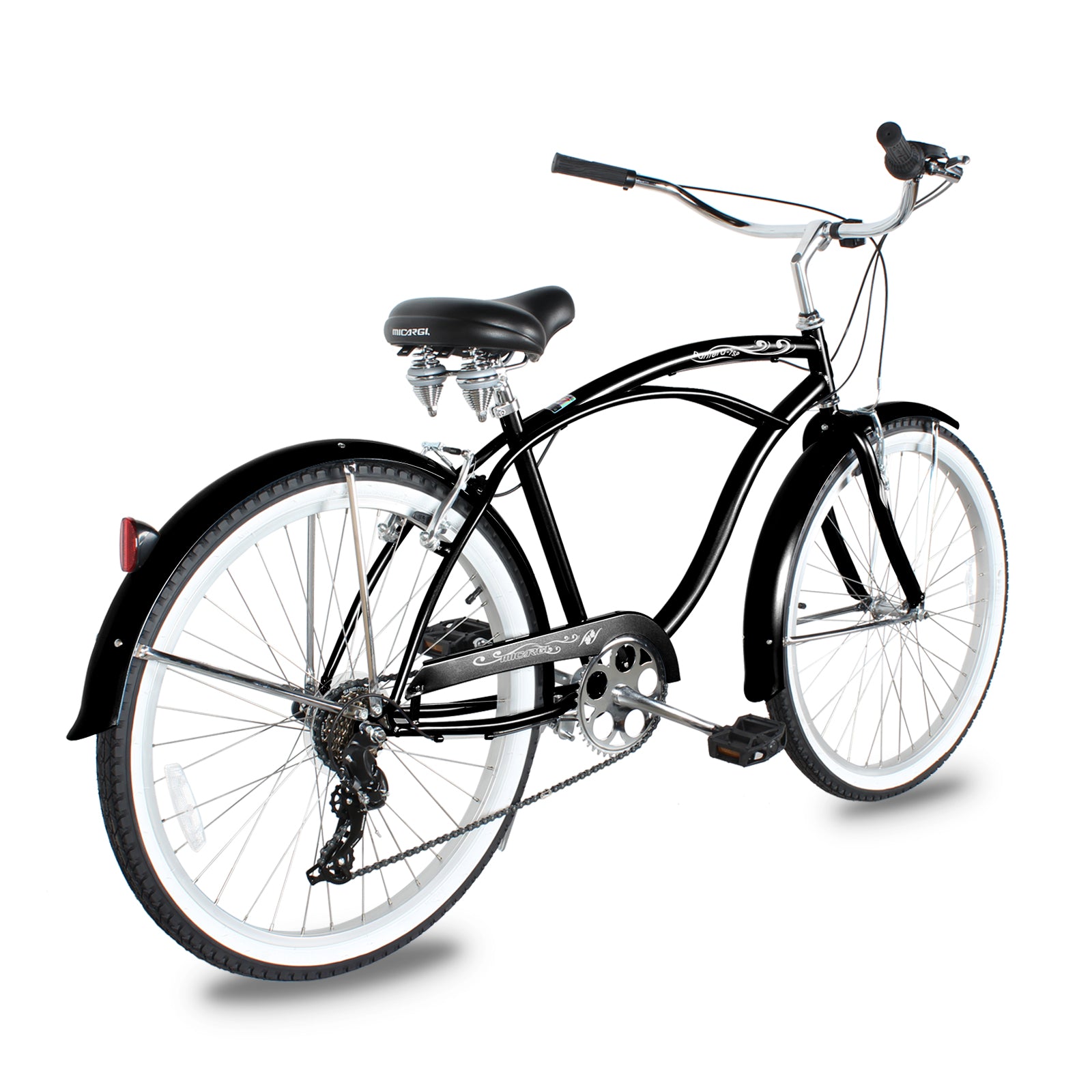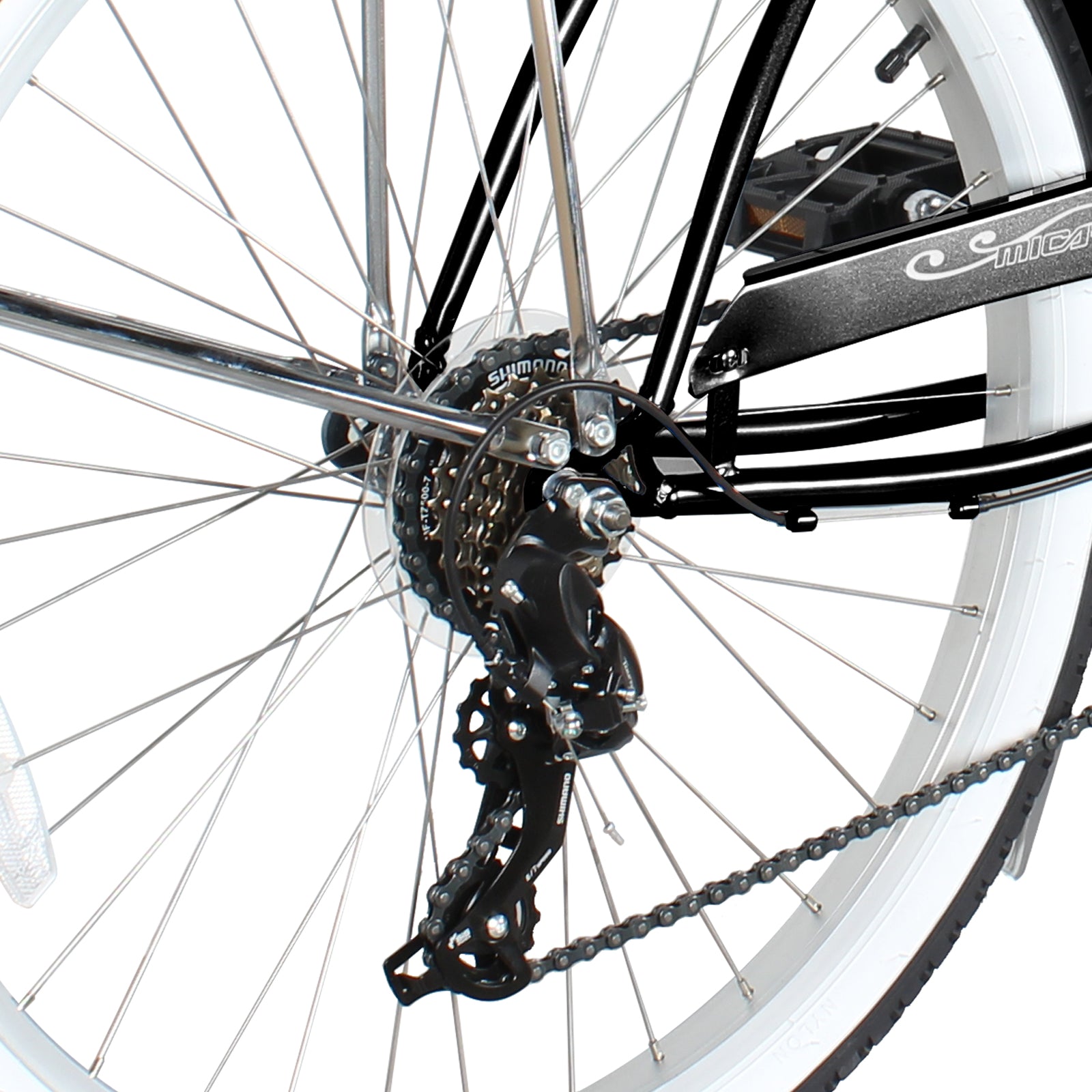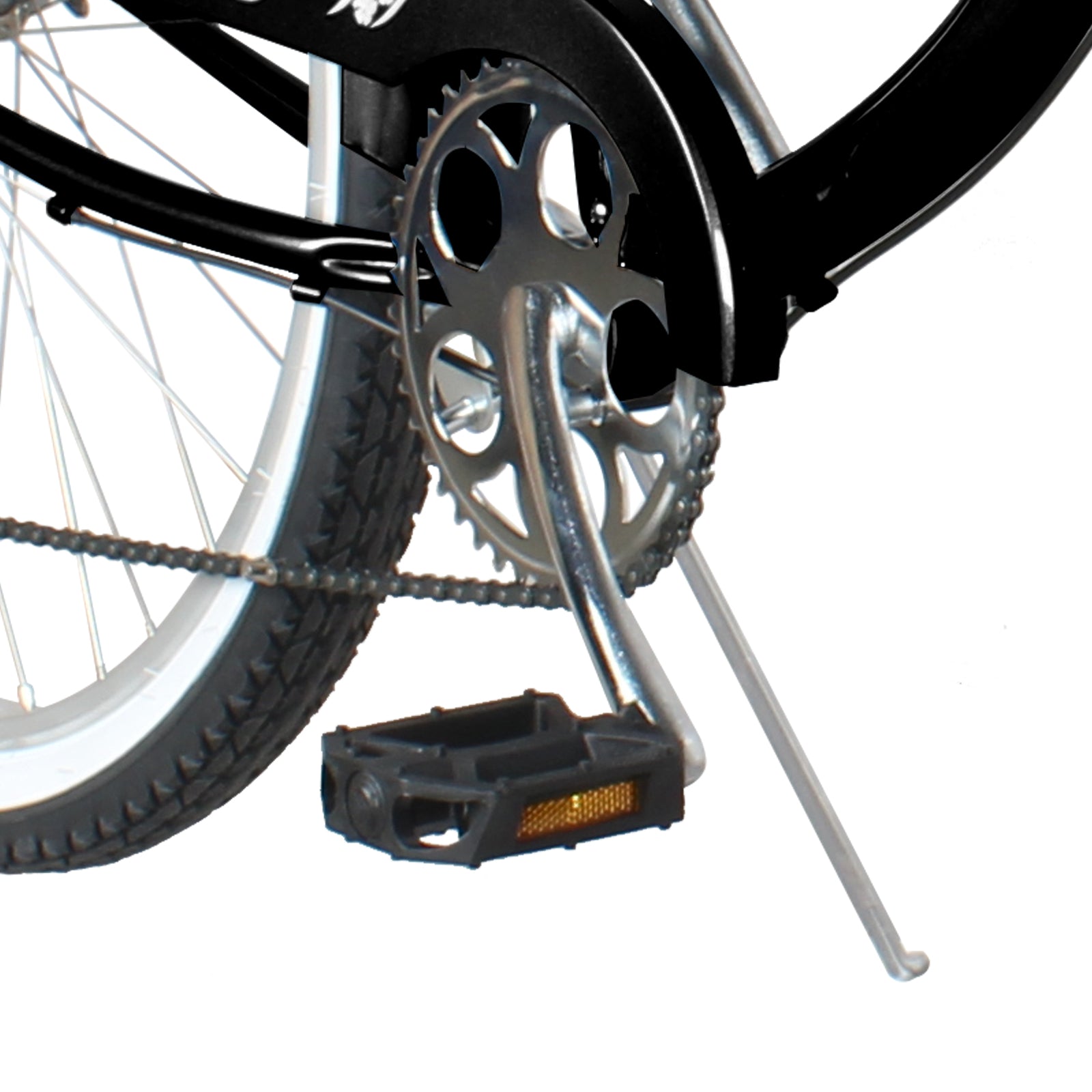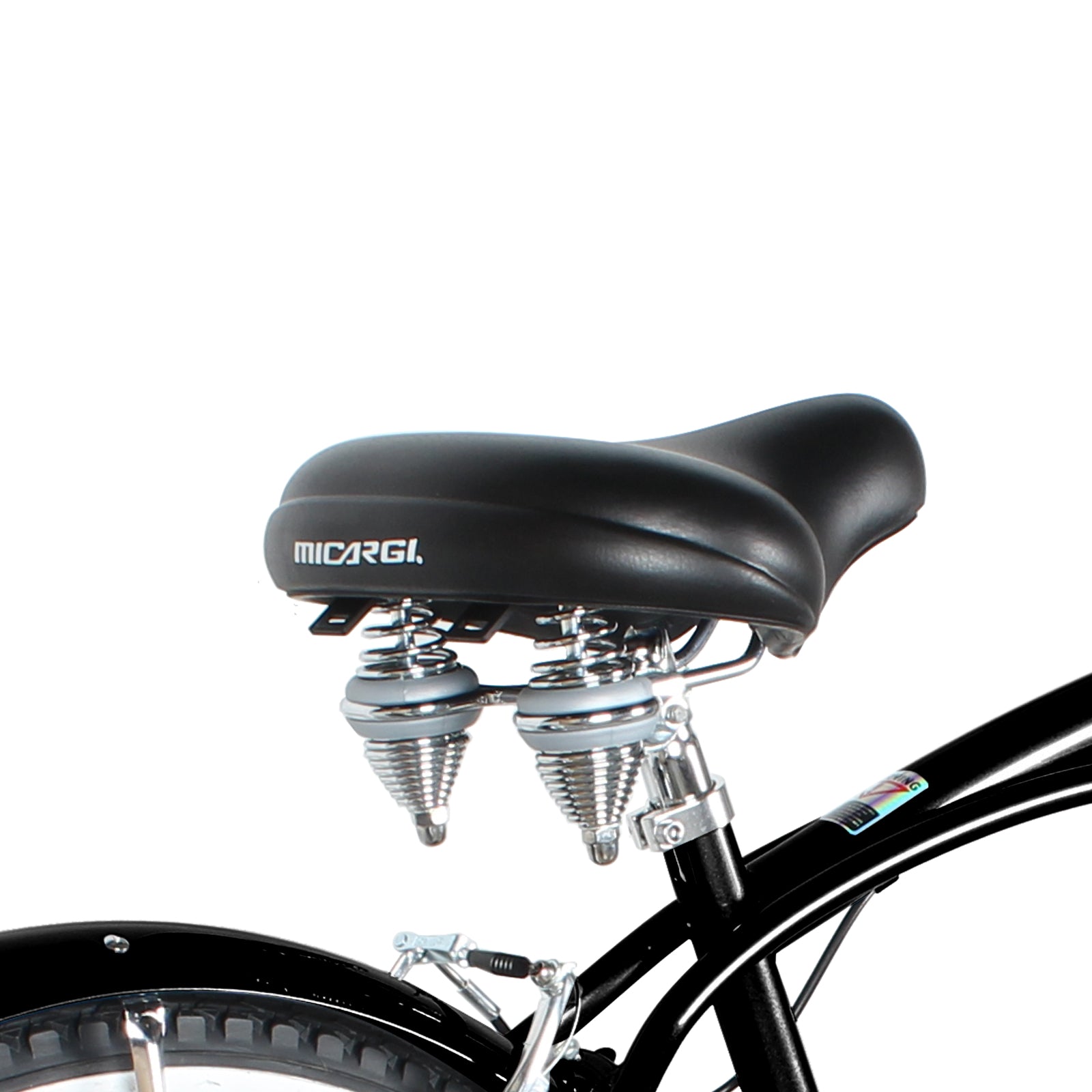 Micargi Pantera 26 Inch Men's Cruiser Bike 1 Speed/ 7 Speed
Regular price
$339.00 USD
Sale price
$339.00 USD
Regular price
- We offer FREE SHIPPING to the contiguous states in the United States.
- Processing Time: For "In Stock" products, it typically takes 1-2 business days for our warehouse to prepare for the shipping after the order is placed. The tracking information can take extra time to be updated after the tracking number is created.
- Delivery Time: The final delivery time can vary depends on your local carrier.
*If you have further questions, please feel free to contact us at info@micargibike.com
3-5 Days Delivery,Ship from U.S.
Bike *1
Reflector*2
Pedals *2
Saddle *1
Saddle Stem*1
User Manual *1
(Note:e-bike will include Battery Charger *1 &Battery *1)
Q1: How long does it take to receive the placed order?

A: In general, orders typically process within 1-2 business day and delivery time is typically 3-5 days. If your order is in stock and you don't receive tracking number after 3 business days, please contact our after-sales service team for tracking information.

Customer service email: info@micargibike.com
Q2: Why did my payment fail?

A: It may be that the network is unstable, please try to change the browser or try again after a while, or log in with another email address and try to place the order.

Q3: Can I use installment payment?

A: It is available with shop pay and 4 interest-free installments

Q4: I have not received the order confirmation and tracking number information, how can I get it?

A: Please don't worry. You just need to contact our customer service staff to provide you with the order number and tracking number.

Customer service email: info@micargibike.com

Q5: What method can I use to pay?

A: We mainly accept payment via PayPal and credit card.

You can make the payment shop pay google pay meta pay, PayPal, Discover Club, Visa, Master card, or Maestro...


Q6: Can I modify the bike by myself, such as brakes, chains, gears, and generators?

A: If you are not familiar with the performance of the bicycle, we recommend not to modify it at will. If you must modify it, please contact our customer service staff to verify whether it can be modified.

customer service email: info@micargibike.com


Q7: I need to buy parts, how can I buy them?

A: We recommend that you view with our website accessories the purchase. If your does not found it, you can contact
info@micargibike.com

Elevate your style and stand out from the crowd with the Micargi men's Pantera 7SP. This bicycle's distinctive features, including its broad moon handlebars, comfortable cruiser saddle, and white wall tires, set it apart from the competition in the market. What's more, its v-brakes are not only user-friendly but also low-maintenance, ensuring a prolonged lifespan without placing undue stress on the spokes.
Hybrid Bike for Adults combines the features of a comfort bike, a commuter bike, and a cruiser bike

The single-speed model offers ultimate simplicity and is ideal for flat terrain.

Intuitive rear coaster brake (pedal backward to stop) provides simple stopping power

High-density foam grips on the wide handlebars, a dual-spring cushioned wide seat that ensures tailbone comfort on long rides

Easy to assemble:85% comes assembled.

Colored Chain Guard: The enclosed chain saves the cyclist's clothes from getting trapped in the chain guard.

Alloy V-Brakes: Plenty of power and your safety is the assurance of v-brakes.

Full Fenders: Mud, water and dirt cannot get to you with the full fenders which provide you with partial protection from everything lying on the road.

Steel Chrome Frame: The frame is strong and high-end road material capable of withstanding whatever there is on the road.
This bike boasts a hi-ten steel frame and incorporates the latest components, making it one of the top choices in the industry. It features alloy v-brakes, white wall tires, a steel chrome handlebar, full fenders, a chain guard, a rear reflector, and a comfortable saddle with springers.
The v-brakes provide exceptional stopping power, ensuring your safety on challenging roads, while their easy maintenance and replacement save you from significant expenses.
The chain guard prevents foreign objects from interfering with the bike's operation, contributing to the chain's longevity. The comfortable padded bike seat is equipped with springers that absorb and dissipate shocks, minimizing discomfort during your ride.
With the Pantera beach cruiser, you have multiple 7-speed options to tackle diverse road challenges. The 26"X2.125" black/white wall tires not only enhance the bike's aesthetics but also provide added tire strength to withstand pressure and deliver optimal performance.
Specifications:

Frame: 26" Beach Cruiser Hi-Ten Steel
Size: 18.5"
Fork: Hi-Ten Steel
Derailleur: Shimano TY-22 7-Speed/Single Speed
Shifters: SRAM MRX 204/70 Grip Shift Index 7 Speed/Single Speed
CrankSet: Steel CP One Piece Crank 44T
Brakes: Alloy V-Brake
HandleBar: Steel Chrome
Stem: Alloy
SeatPost: Steel Chrome
Hubs: Steel CP 36H
Rims: Alloy 26"X1.75" Stainless Steel 14G Spokes
Tires: 26"X2.125" Black/White
FreeWheel: Shimano MF-HG22-7SPD